Fee is a poetic film shot by Walther Barth in Germany in 1929, showing two young lovers (Barth and his girlfriend) in a bucolic scene contrasted by the looming industrial landscape in the background.
Captain Zip's
Captain Zip's Comedy Capers is a collection of short comic sketches shot by a teenage Phil Munnoch in the Tower of London between 1964 and 1967.
The
The Mork Home Movies by father and son Phil and Peter Mork show two generations of their Massachusetts family, with commentary by Peter Mork.
Zach Home Movies include two films by a talented California-based amateur filmmaker. It is Lucky to Live in America looks at the family's life in southern California, while San Francisco in Cinemascope is in unedited city symphony in widescreen 16mm.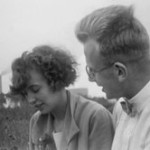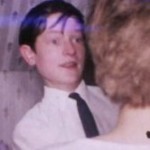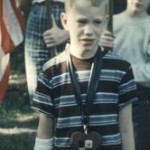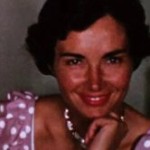 Manuel Reyes' Reyes Family Home Movies offers a rare glimpse of the work and family life of a family of Mexican-American migrant workers on both sides of the border.
Two films by Berlin's
Two films by Berlin's Günter Dubiel, Verkehrte Welt and Gesichter in Unserer Stadt, reveal Dubiel to be a master craftsman as well as film artist.
Showa 50, Drive to Natsudomari Peninsula by Junji Shinohara is a Japanese travel film dominated by Shinohara's charming young daughter.
Sinterklaas, by the Swart Family of Helmond, the Netherlands, is this group's sole video offering. It documents the traditional Dutch visit from Zwarte Piet (Black Peter).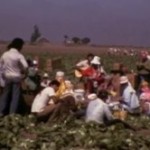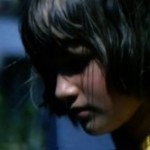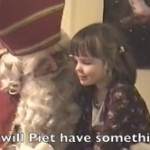 Halloween, 1958 is Morton Savada's home movie of his family's Halloween night, featuring son Eli in his shiny, though short-lived Sputnik costume. The movie includes a commentary by Eli. Film scan by Movette Film Transfer.
Love Pageant Rally documents the 1966 countercultural event staged in San Francisco's Golden Gate Park, featuring Ken Kesey's "Further" bus and shots of performance by Janis Joplin with Big Brother and the Holding Company. Film scan by Movette Film Transfer.
Parmer Leroy Miller – Parmer & Roose Miller's Family Reunion Trip to Illinois, 1930 shows a cross-country road trip by the Miller family back to their family's farm in Kibbie, Illinois, where we see scenes of daily farm life along with some lively dance numbers. Film scan by Movette Film Transfer.
Mary Ancel – Happy Birthday Jack is a Hi-8 video of a one-year-old's birthday party, showing baby Jack's (and his family's) singular attention on his cake eating.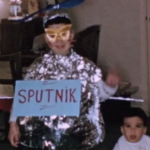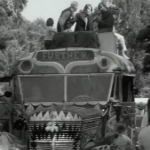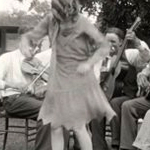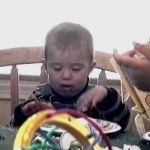 Midtown Hi-Jinx, an unidentified orphan film, is a series of scenes shot by some young people on the streets of New York City in the 1940s.
Hiromichi Kobayashi – Sahohime is a short poetic amateur film from Japan about the meeting of two children.
Montebello, California, 12/01/1957 comes from the United States Air Force's "Project Blue Book" collection of home movies documenting U.F.O. sightings.
Isla de La Graciosa is a compilation of super 8 home movies shot by tourists and residents on La Graciosa in the Canary Islands.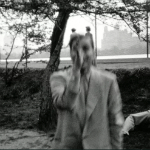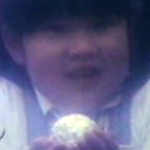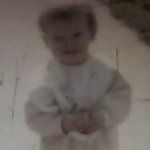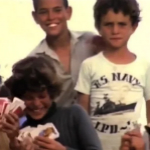 Guru! is a biographical documentary by Carlos Enrique Muñiz Melau about a pyrotechnician and music lover from Beniaján, Murcia, Spain.
The Magic Sword, a claymation fairy tale, was made by two 10 year old girls in summer animation class.
A Dream is a mummy film shot by the family and friends of Musgrave Hyde in Morristown, New Jersey in the early 1930s, soon after the release of Universal Studios' The Mummy, starring Boris Karloff.
Mumbai Fashion Show is an unidentified orphan film of a 1960s fashion show that was purchased at an antique store in Mumbai. Film scan by Movette Film Transfer.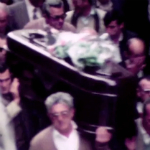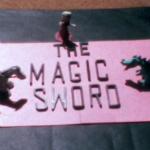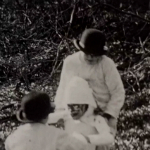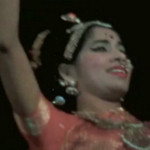 Christmas, by home movie maker Skip Hawkins, captures the rituals of a Christmas morning, with energetic editing and a distinct late 1960s style.
Easter and Funeral is a film shot by Hubert M. James during spring 1963 in and near Flowery Branch, Georgia. In two distinct sections, the first shows the James family children searching for Easter eggs at their home, and the second the funeral of WWII veteran and James family relative John A. Reed.
Cuba, Severna Park Maryland documents James and Mary Gordon's vacation in Cuba during Batista's regime in the mid to late 1950s, followed by wintery scenes and children sledding back home in Maryland.
Orphan Spanish Home Movies are two untitled, anonymous films from Memorias Celuloides Archive in Cartagena. One depicts the filmmaker's home life, while the other contains haunting accidental superimpositions.
The Royce Family at Disneyland are two home movies shot at Disneyland in the late 1950s, soon after its opening.
Brand Five, a thrift store find, is an unfinished spy movie shot apparently shot by an American GI in 1960s Germany.
Maksim Sallabanda's Sallabanda Family Home Movies are two films from Albania in the 1970s and 1980s, when very few people had cameras of their own.
The Unidentified African Home Movie shows an American perspective on colonial east Africa, with an intriguing frenetic filming style.
Sidney Meislik Auto Accident and Florida are two reels from the early 1960s, the first showing the results of a harrowing car accident, and the second a trip to visit a brother.