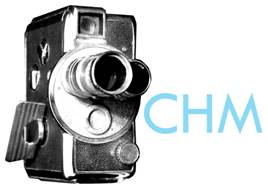 Hello fans of home movies,
Thanks to your support, the Center for Home Movies enjoyed a productive landmark year, celebrating the 10th annual Home Movie Day by expanding participation to 95 cities in 17 countries ranging from Mexico to Japan — a nearly 50% increase over the previous year!  And we won over Academy Award winning film historian Kevin Brownlow to our cause:  "As a child, I used to think home movies, compared to proper films, inept and boring. But I've been converted–many examples I've seen have been beautifully shot and historically invaluable."
Our preservation efforts continue, with a grant from the NFPF to engage Colorlab to preserve two films from California amateur moviemaker Arthur H. Smith.  "Memories on Film," from 1979, is a 10 minute short in which Smith looks back over his life with film and lays out in the process a history of amateur film technology, systematically tracing the various cameras and equipment he used from his teenage years on. "The Last Reel," made seven years later, integrates scenes from Smith's retired life in Big Bear Lake with his filmmaking process. Although he went on to make more films, this was clearly meant as his own final statement, and there is a touch of melancholia as his wife Blanche plays out the end of the reel on her organ.  We're proud to be affording these films a new lease on life.
Your dollars also enabled us to transfer and upload over 5000 ft. of home movie footage to the Internet Archive, including several reels of orphaned material —including these offbeat scenes of a bygone Christmas —made available through a partnership with the students of Snowden Becker's Archival Administration course at UCLA.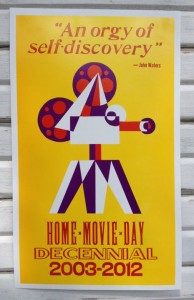 By donating to the Center for Home Movies now, you can help us continue these efforts to promote the authentic historical record encapsulated in amateur film.  Your support in any amount will be deeply appreciated.  You can donate to CHM by following the Network for Good link at the bottom of this web page, or outside the U.S. via your PayPal account to film@homemovieday.com  We thank you!  And we'll thank  donors who contribute $75 or more by sending a limited-edition letterpress poster celebrating the HMD Decennial featuring John Waters' memorable pronouncement on our event.
For more information on the activities of the Center for Home Movies, please have a look at our 2011 Annual Report (pdf).
Gratefully yours,
The Center for Home Movies
PO Box 4797
Baltimore MD 21211