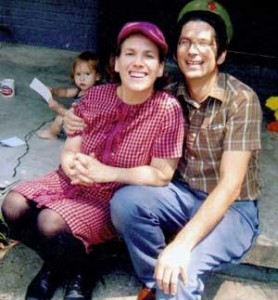 In conjunction with the Harvard Film Archive, with funding from the Women's Film Preservation Foundation, the Center for Home Movies preserved nine reels of super 8 home movies by the late filmmaker Helen Hill.
The reels were shot by Hill in New Orleans and were partially destroyed when her Mid-City home was flooded following Hurricane Katrina.
The preserved films are now held by the Harvard Film Archive, along with her animated films.
For more information about Helen's films and her life, visit www.helenhill.org