C. Díaz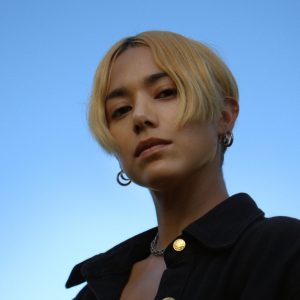 C. Díaz is a filmmaker, colorist, and archivist from the Rio Grande Valley, Texas. Their films explore the alchemy of celluloid through the use of DIY, analog, and digital techniques. The desire to collect forgotten and discarded memories led them to a love of archives, home movies, and oral history. They frequently work with the Oral History Projects at the Academy of Motion Pictures Arts and Sciences as the department's Colorist for their Visual History Project. They were project manager, film inspector, scanning technician, and remastering colorist on numerous film restoration projects such as Belladonna of Sadness, The Estate of Ana Mendieta, and their family's Super 8mm home movie collection. In 2021, C returned to the RGV to continue their work as a filmmaker and archivist through the establishment of ENTRE, an artist-run community film center and regional archive.
Kate Dollenmayer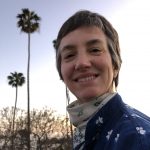 Kate Dollenmayer is a filmmaker and media archivist living in Los Angeles. Before her current job at the Academy Film Archive in Hollywood, she worked on the preservation of home movies and other non-theatrical films at the Wende Museum of the Cold War, where she contributed to the curation of the 2019 exhibition Watching Socialism: The Television Revolution in Eastern Europe. She has given presentations on home movies at the Association of Moving Image Archivists, the Northeast Historic Film Summer Symposium, Los Angeles's Central Library, the El Segundo Museum of Art, and the DEFA Summer Film Institute at Smith College. Kate has volunteered at Home Movie Days in Los Angeles, Palm Springs, and Ojai, California, as well as in Tirana, Albana.
CK Ming
C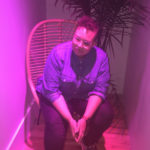 K Ming is a Media Conservation and Digitization Specialist at the Smithsonian's National Museum of African American History and Culture.  They are graduate of NYU's Moving Image Archiving and Preservation program. They interned at MoMA doing crucial research on the newly discovered 1913 footage of Bert Williams. They have a wealth of experience as an archivist (Carnegie Hall Archives, Alaska Film Archives, Missouri History Museum) and as a film projectionist (Landmark Theaters in their native St. Louis). They are the former Project Manager/Archivist of the South Side Home Movie Project where they were responsible for digitizing and preserving all home movies donated to the SSHMP and also conducted community outreach.
Amy Sloper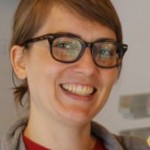 Amy Sloper is the Collections Archivist at the Harvard Film Archive. Prior to this, she served as the Film Archivist at the Wisconsin Center for Film and Theater Research in Madison, Wisconsin from 2014-2019 and was the Assistant Film Conservator at the Harvard Film Archive from 2007-2014. While a student at UCLA's Moving Image Archive Studies program, she attended her first Home Movie Day in 2004 and has since organized Home Movie Day events in storefronts, cinemas, classrooms, libraries, and public access television stations in Boston and Madison.
Pamela Vadakan

Pamela Vadakan has hosted Home Movie Days in the Bay Area since 2007. She is the Director of California Revealed, an endeavor to digitize and preserve archival collections related to California history – including hundreds of home movies – from partner libraries, archives, museums and historical societies. She also teaches audiovisual preservation workshops and assesses archival collections for a variety of institutions across California. She volunteered at her first Home Movie Day at Anthology Film Archives in 2005 when she was a student in the Moving Image Archiving and Preservation program at New York University, and has loved opening up, inspecting and sharing home movies and their hidden lives ever since.
Justin D. Williams

Justin D. Williams is a steward of culture and memory and a facilitator of multimedia projects that study personal and communal narratives in order to preserve and elevate their importance in our society. He is the Project Archivist & Manager of the South Side Home Movie Project. Prior to joining SSHMP he designed and led the Digital Storytelling Initiative on behalf of the Logan Center for the Arts, he designed and co-founded the Production Institute, a program that trains South Side filmmakers in the essential tools and skills needed to tell their stories. Justin has also worked for award winning companies Kartemquin Films, StoryCorps, City Bureau, and has partnered with dozens of organizations to design and produce digital storytelling projects.
Advisory Board Members
Ray Edmonson, Skip Elsheimer, Mona Jimenez, Greg Lukow, Mike Mashon, Rick Prelinger, Dan Streible
In Memorium: Alan Katelle, William S. O'Farrell
Past Board Members
Snowden Becker (founding member), Antonella Bonfanti, Skip Elsheimer, Brian Graney (founding member), Chad Hunter (founding member), Albert Steg, Dwight Swanson (founding member), Katie Trainor (founding member), Andy Uhrich, Molly Wheeler