Katrina Dixon

Katrina Dixon is a media archivist and researcher. She received her MSIS from SUNY Albany in 2005. She has worked at Franklin Furnace Archive (Brooklyn, NY), James Madison's Montpelier/The Montpelier Foundation (Orange, VA), The New York Transit Museum (New York, NY), Northeast Historic Film (Bucksport, ME), and the New York Public Library for the Performing Arts (New York, NY). She also teaches a teleconference workshop for homebound seniors through DOROT University Without Walls using music to sharpen minds, trigger memories and create community. Katrina is currently an independent researcher and producer for ACME Films, LLC in Lexington, Kentucky, where she has begun collecting amateur films and home movies of the region to create the Kentucky Amateur Film Archives.
Kate Dollenmayer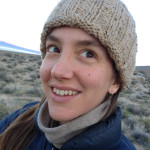 Kate Dollenmayer works as the Audiovisual Archivist at the Wende Museum in Culver City, CA, where she stewards a collection of film and media from Cold-War-era Eastern Europe, including East German home movies from the 1940s through the 1980s. Kate has helped organize Home Movie Days in Tirana, Albania, as well as in Los Angeles and Ojai, CA. She also makes films and has worked as an educator, most recently as a member of the Visual Arts faculty at Bennington College in Vermont. Kate grew up in Massachusetts and received a B.A. in Earth and Planetary Sciences from Harvard and Radcliffe Colleges, as well as an M.F.A. in Film and Video from California Institute of the Arts.
Candace Ming
C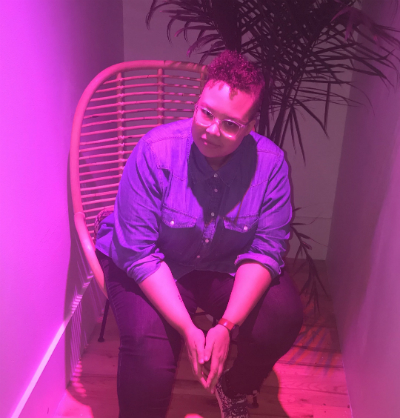 andace Ming is the Media Conservation and Digitization Specialist at the Smithsonian's National Museum of African American History and Culture.  She is a graduate of NYU's Moving Image Archiving and Preservation program. She interned at MoMA doing crucial research on the newly discovered 1913 footage of Bert Williams. She has a wealth of experience as an archivist (Carnegie Hall Archives, Alaska Film Archives, Missouri History Museum) and as a film projectionist (Landmark Theaters in her native St. Louis). Most recently she managed the huge moving image archive of the New York Police Department. She is the former Project Manager/Archivist of the South Side Home Movie Project where she was responsible for digitizing and preserving all home movies donated to the SSHMP and also conducted community outreach.
Amy Sloper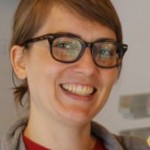 Amy Sloper is the Film Archivist at the Wisconsin Center for Film and Theater Research in Madison, Wisconsin.  Her work at the WCFTR involves managing the preservation, cataloging and access to a diverse collection of over 20,000 moving images ranging from Hollywood Studio collections, the works of independent filmmakers such as Shirley Clarke and Emile de Antonio, and regional collections of home movies, government, and industrial films.  Before returning to her home state of Wisconsin, Amy was the Assistant Film Conservator at the Harvard Film Archive for seven years, and before that she worked as a special collections cataloger at the Getty Research Institute in Los Angeles.   While a student at UCLA's Moving Image Archive Studies program, she attended her first Home Movie Day in 2004 and has since organized Home Movie Day events in storefronts, cinemas, classrooms, libraries, and public access television stations in Boston and Madison.
Dwight Swanson

Dwight Swanson resides in Richmond, Virginia. He has a B.A. in history from the University of Colorado and an M.A. in American Studies with an emphasis on popular and material culture from the University of Maryland. His initial training was in photographic history and museum studies. Since graduating from the L. Jeffrey Selznick School of Film Preservation at the George Eastman House he has served as the archivist for regional film and video collections at the Alaska Moving Image Preservation Association, Northeast Historic Film and Appalshop, as well as working on projects at the Human Studies Film Archives, the Historical Society of Pennsylvania, and the Canadian Broadcasting Corporation. He is a specialist in amateur film and regional film production and has lectured and written extensively on home movies and amateur film, including presentations at the Orphan Film Symposium, the Northeast Historic Film Summer Symposium, the University Film and Video Association, and the Association of Moving Image Archivists' annual conferences. He is a past member of the National Film Preservation Board, and is past co-chair of the Association of Moving Image Archivists' Small Gauge and Amateur Film Interest Group and the Regional Audio-Visual Archivists' Interest Group.
Pamela Vadakan

Pamela Vadakan has hosted Home Movie Days in the Bay Area since 2007. She is the Director of California Revealed, an endeavor to digitize and preserve archival collections related to California history – including hundreds of home movies – from partner libraries, archives, museums and historical societies. She also teaches audiovisual preservation workshops and assesses archival collections for a variety of institutions across California. She volunteered at her first Home Movie Day at Anthology Film Archives in 2005 when she was a student in the Moving Image Archiving and Preservation program at New York University, and has loved opening up, inspecting and sharing home movies and their hidden lives ever since.
Advisory Board Members
Ray Edmonson, Skip Elsheimer, Mona Jimenez, Greg Lukow, Mike Mashon, Rick Prelinger, Dan Streible
In Memorium: Alan Katelle, William S. O'Farrell
Past Board Members
Snowden Becker (founding member), Antonella Bonfanti, Skip Elsheimer, Brian Graney (founding member), Chad Hunter (founding member), Albert Steg, Katie Trainor (founding member), Andy Uhrich, Molly Wheeler