Living Room Cinema: Films from Home Movie Day, Vol. 1. A DVD compendium of twenty-two films from the first two years of Home Movie Day, revealing a range of amateur films as varied as the filmmakers behind the cameras.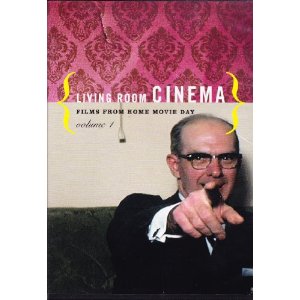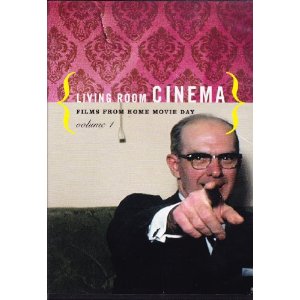 "A must-have for anyone who's ever been captivated by the wordless draw of moving images, or the common intimacies of other people's live."–Film Comment
 "This DVD is a reference point and a beginning, the first intentional compilation of distinguished, exemplary, surreal and funny home movies. It exposes the best of Home Movie Day to a broader world."–Rick Prelinger
Living Room Cinema is available for online educational use. Email info@centerforhomemovies for details and rates.
Link to films [password-protected]
Clip from the DVD: Tarzan and the Rock Gorge (1936). Sixteen year old Robbins Barstow, an Amateur Cinema League member and a fan of Johnny Weissmuller's Tarzan movies, rounded up his siblings and friends and led them into the wilds of Granby, Connecticut for this epic tale of a journey into Edgar Rice Burroughs' Africa.