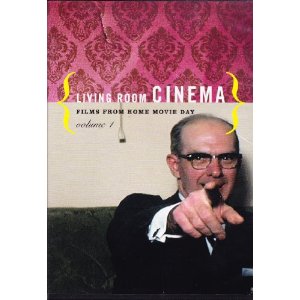 Living Room Cinema: Films from Home Movie Day, Vol. 1
A DVD compendium of twenty-two films from the first two years of Home Movie Day, revealing a range of amateur films as varied as the filmmakers behind the cameras.
"A must-have for anyone who's ever been captivated by the wordless draw of moving images, or the common intimacies of other people's live."–Film Comment
Buy it directly from Center for Home Movies!
One of the films from the DVD…

Sixteen year old Robbins Barstow, an Amateur Cinema League member and a fan of Johnny Weissmuller's Tarzan movies, rounded up his siblings and friends and led them into the wilds of Granby, Connecticut for this epic tale of a journey into Edgar Rice Burroughs' Africa.