HOME MOVIE DAY 2022
Saturday, October 15th is the "official" HMD date this year, but like last year we welcome events throughout October and beyond – any day can be Home Movie Day! We're continuing to encourage virtual events in 2022, while also welcoming in-person or hybrid gatherings when and where they are safe. We partnered with the Bay Area Video Coalition to produce a how-to guide for hosting virtual events – check it out below!
If you're ready, you can SUBMIT YOUR HOME MOVIE DAY EVENT HERE! Please note that it takes up to 48 hours for your event to appear below once it's submitted, so please check back. And for more info:
You can browse events from the list below (use the square icon to customize your view) and click for details and links to film screenings, workshops, and interactive community events happening throughout the year. Many events are online, so you can drop in on a Home Movie Day anywhere in the world.
If you'd like to find out how to view and share your own home movies, get in touch with your local HMD event host and explore some of the resources on this site.
If you are interested in hosting a Home Movie Day event and need more info, get started by reading our How-to Home Movie Day 2022. All of the great HMD resources from years past are still available in the About Home Movie Day section. And if you need more help or aren't sure where to start, write to us at info@centerforhomemovies.org. We're here to support you and help you share your home movies!

HMD with Ferrania, Maya Deren and Péter Forgács. Archivio Aperto 2021
October 16, 2021 @ 6:00 pm

-

October 27, 2021 @ 6:00 pm

CEST

Free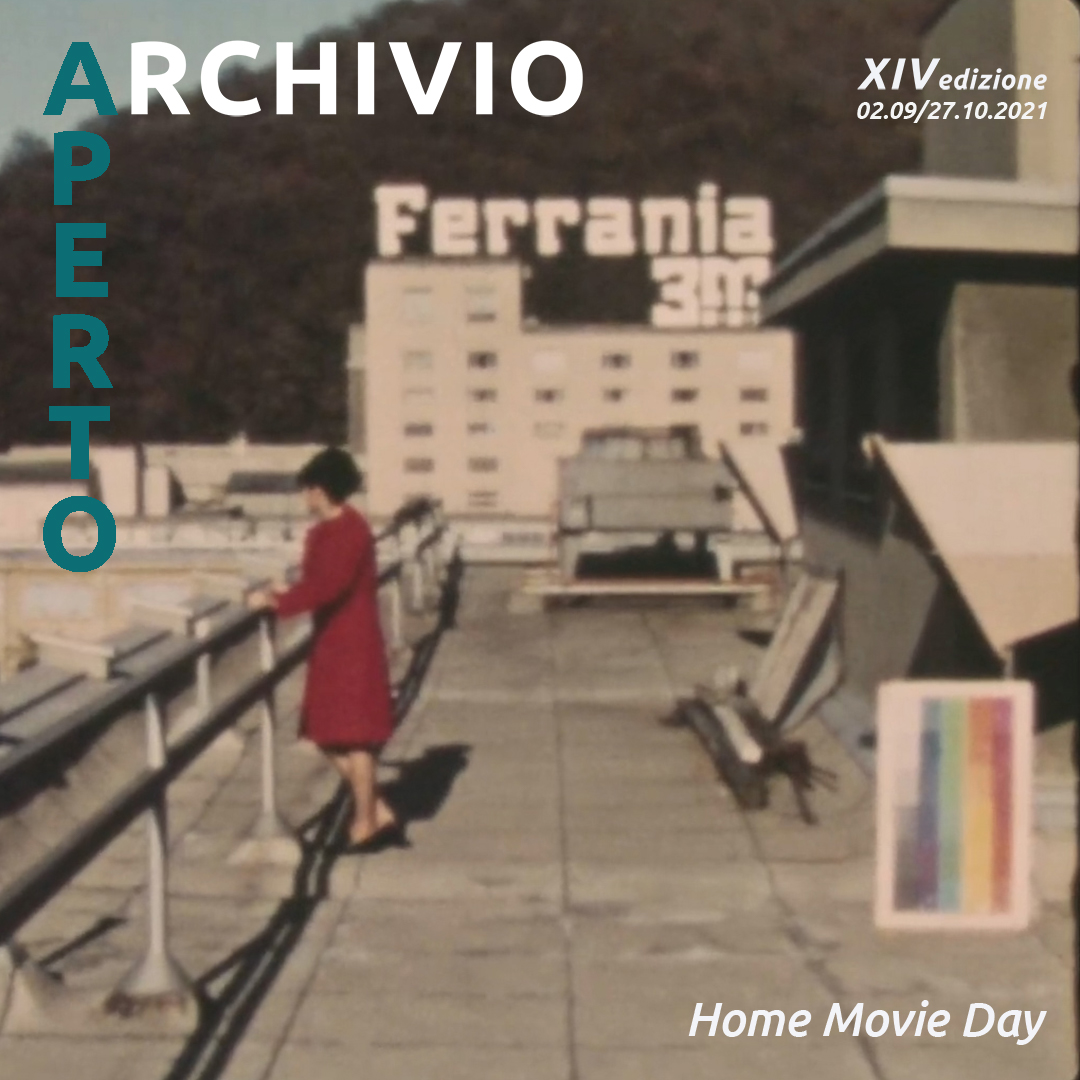 HMD held by Italian Home Movies Archive is part of Archivio Aperto Festival with online and in person program on Ferrania, Maya Deren, Péter Forgács and other amateur and experimental films.
What better way to celebrate Home Movie Day than to go back to the origins? The lives that revolve around home movies are not only those of the people who film and are filmed. We propose for HMD a trip through time and space, in the Ferrania film factory.
Fantasmi a Ferrania, Diego Scarponi – doc, Italy 2021
Online free on MyMovies platform from 16th October 6PM (Rome time code) to 27th of October. Italian, English subtitles.
The story of a mythical, world-famous factory in a remote valley in Italy, Ferrania, its inhabitants, workers, managers and film lovers, who were often the employees themselves. An investigation enriched by archive images, home movies, photographs and newsreels. 100 years after its birth, what is left of that factory, a company, a brand, a territory? The history of Ferrania is a concrete story but also a metaphor for the past that never disappears completely.
The documentary is produced in collaboration with Home Movies, thanks to the amateur film collection project Ferrania a memoria. To discover more about the film: https://www.archivioaperto.it/evento/fantasmi-a-ferrania/
Book your seat in the virtual room: https://www.mymovies.it/ondemand/archivio-aperto/movie/9658-fantasmi-a-ferrania/
Fantasmi a Ferrania and Home Movie Day are part of the programme of Archivio Aperto – XIV edition and it will keep you company throughout the month of October (because "every day is the home movie day"). Within the programme, you will find two rich retrospectives:
Amateur is a Lover, dedicated to the free cinema of Maya Deren (in addition to her films, two documentaries on her life, a sound performance and an archive selection of home movies on the text Amateurs vs Professionals) with screenings in 16mm and online
Hidden Histories. The Found Footage Films of Péter Forgács, one of the world masters of found footage and a pioneer in archiving and reworking amateur films, with 10 films online, a live screening of two Italian premieres and a workshop – online and in person – held by Forgács.
And much more besides. Check out the full program on www.archivioaperto.it
All the films are free with worldwide access. Go on MyMovies platform and enjoy: https://www.mymovies.it/ondemand/archivio-aperto/