HOME MOVIE DAY 2022
Saturday, October 15th is the "official" HMD date this year, but like last year we welcome events throughout October and beyond – any day can be Home Movie Day! We're continuing to encourage virtual events in 2022, while also welcoming in-person or hybrid gatherings when and where they are safe. We partnered with the Bay Area Video Coalition to produce a how-to guide for hosting virtual events – check it out below!
If you're ready, you can SUBMIT YOUR HOME MOVIE DAY EVENT HERE! Please note that it takes up to 48 hours for your event to appear below once it's submitted, so please check back. And for more info:
You can browse events from the list below (use the square icon to customize your view) and click for details and links to film screenings, workshops, and interactive community events happening throughout the year. Many events are online, so you can drop in on a Home Movie Day anywhere in the world.
If you'd like to find out how to view and share your own home movies, get in touch with your local HMD event host and explore some of the resources on this site.
If you are interested in hosting a Home Movie Day event and need more info, get started by reading our How-to Home Movie Day 2022. All of the great HMD resources from years past are still available in the About Home Movie Day section. And if you need more help or aren't sure where to start, write to us at info@centerforhomemovies.org. We're here to support you and help you share your home movies!

Dia del Cinema Domèstic – Barcelona
October 16, 2021 @ 6:30 pm

-

8:00 pm

CEST

Free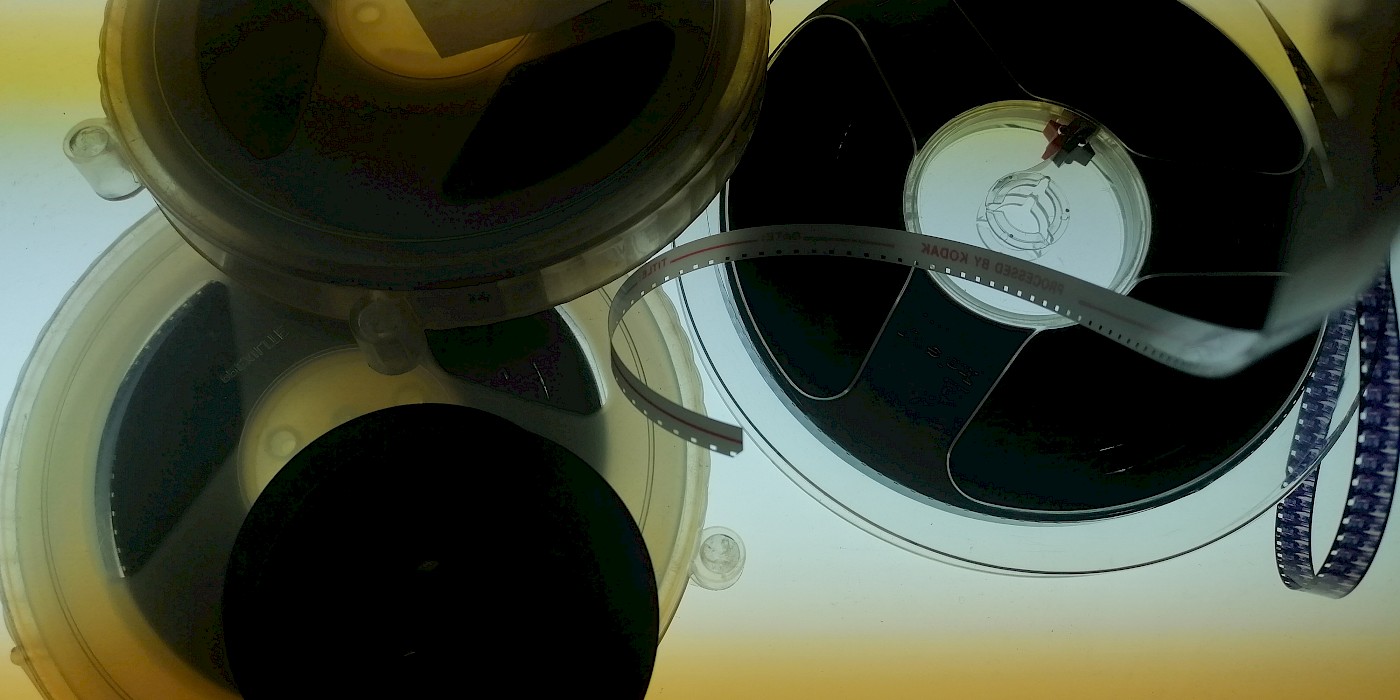 De la mano del Home Movie Day, una iniciativa nacida en 2002 para celebrar el cine familiar y amateur, nos proponemos proyectar y visionar películas rodadas en Súper 8, el formato por excelencia de las home movies, con el fin de reconocer el valor histórico, cultural y artístico de los registros amateurs, cotidianos y domésticos.
Imágenes y sonidos analógicos formarán parte de un espacio compartido gracias a un open screen en el que se podrá ver cine doméstico tanto en su faceta de archivo familiar así como también a través de propuestas de creación que parten de filmaciones caseras.
De este modo, no solo queremos acercarnos a un arte que destaca por su pureza naif. Sino que tambien queremos crear un diálogo entre tiempo y realidades.
¡Trae tus bobinas!
Si tienes películas domésticas en Súper 8, tráelas a Zumzeig antes del día 14 de octubre en el horario de apertura de la sala. Proyectaremos entre 6 y 15 minutos de tu material el día 16 de octubre a las 18.30h
¿Qué haremos?
Al final de la proyección analizaremos y compartiremos nuestras miradas y perspectivas sobre lo que hemos visto atendiendo a la potencialidad poética de estas memorias particulares y llevándolas a un común colectivo.
¿Qué lecturas contemporáneas se pueden hacer de esas filmaciones creadas en un presente que ya es pasado? ¿Realidad en estado puro? ¿Un presente "distorsionado" por la mirada amateur?
+ Info
Si tienes dudas o necesitas más información, puedes escribir a projeccionistes@zumzeigcine.coop