HOME MOVIE DAY 2022
Saturday, October 15th is the "official" HMD date this year, but like last year we welcome events throughout October and beyond – any day can be Home Movie Day! We're continuing to encourage virtual events in 2022, while also welcoming in-person or hybrid gatherings when and where they are safe. We partnered with the Bay Area Video Coalition to produce a how-to guide for hosting virtual events – check it out below!
If you're ready, you can SUBMIT YOUR HOME MOVIE DAY EVENT HERE! Please note that it takes up to 48 hours for your event to appear below once it's submitted, so please check back. And for more info:
You can browse events from the list below (use the square icon to customize your view) and click for details and links to film screenings, workshops, and interactive community events happening throughout the year. Many events are online, so you can drop in on a Home Movie Day anywhere in the world.
If you'd like to find out how to view and share your own home movies, get in touch with your local HMD event host and explore some of the resources on this site.
If you are interested in hosting a Home Movie Day event and need more info, get started by reading our How-to Home Movie Day 2022. All of the great HMD resources from years past are still available in the About Home Movie Day section. And if you need more help or aren't sure where to start, write to us at info@centerforhomemovies.org. We're here to support you and help you share your home movies!

Launch of the Dr. Frank McDowell Collection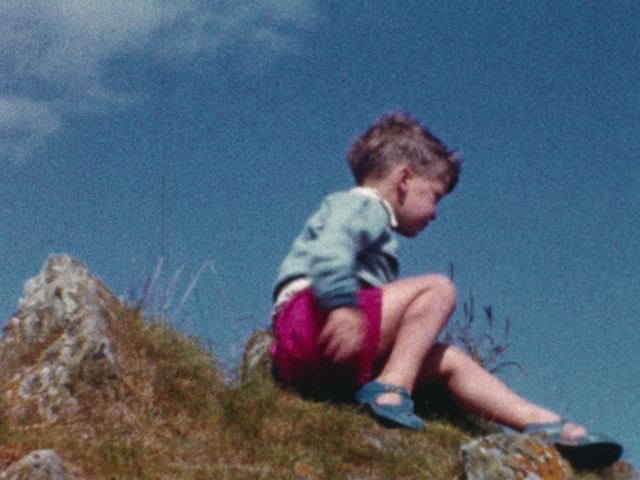 On this Home Movie Day, we are excited to launch the Dr. Frank McDowell Collection.
Dr Frank McDowell created a series of cine films that explored his home life and the wider world, while working as a hospital doctor in Belfast and County Down. The films featured here afford a taste of his extensive collection. With a painterly eye, Dr. McDowell's films document different aspects of life in Northern Ireland and beyond. This selection covers the period 1959-72, including events such as the Big Freeze of 1963 and the building of bridges and hospitals. During a work trip to Belgium he captures some stunning glimpses of the architecture and landscape.
Time and again, he focuses on his family and there are some wonderful moments chronicling birthdays, holidays and the first day at school. Dr. McDowell is drawn to the water, returning throughout the year to the coast for sailing and kite-flying, and in the winter, skating on a frozen pond. Bigger ships also capture his imagination, with memorable footage of Belfast docks including the launch of the Canberra.
These atmospheric films glow with nostalgia and they represent a significant addition to the Digital Film Archive.
We would like to thank the McDowell family for sharing the films and for their help in creating and cataloguing the collection. The last word goes to them:
'As a family we are all delighted that the memories will be saved and passed on to our families and others.'