HOME MOVIE DAY 2022
Saturday, October 15th is the "official" HMD date this year, but like last year we welcome events throughout October and beyond – any day can be Home Movie Day! We're continuing to encourage virtual events in 2022, while also welcoming in-person or hybrid gatherings when and where they are safe. We partnered with the Bay Area Video Coalition to produce a how-to guide for hosting virtual events – check it out below!
If you're ready, you can SUBMIT YOUR HOME MOVIE DAY EVENT HERE! Please note that it takes up to 48 hours for your event to appear below once it's submitted, so please check back. And for more info:
You can browse events from the list below (use the square icon to customize your view) and click for details and links to film screenings, workshops, and interactive community events happening throughout the year. Many events are online, so you can drop in on a Home Movie Day anywhere in the world.
If you'd like to find out how to view and share your own home movies, get in touch with your local HMD event host and explore some of the resources on this site.
If you are interested in hosting a Home Movie Day event and need more info, get started by reading our How-to Home Movie Day 2022. All of the great HMD resources from years past are still available in the About Home Movie Day section. And if you need more help or aren't sure where to start, write to us at info@centerforhomemovies.org. We're here to support you and help you share your home movies!

Vienna Home Movie Day 2020 (Virtual)
October 17, 2020

-

October 31, 2020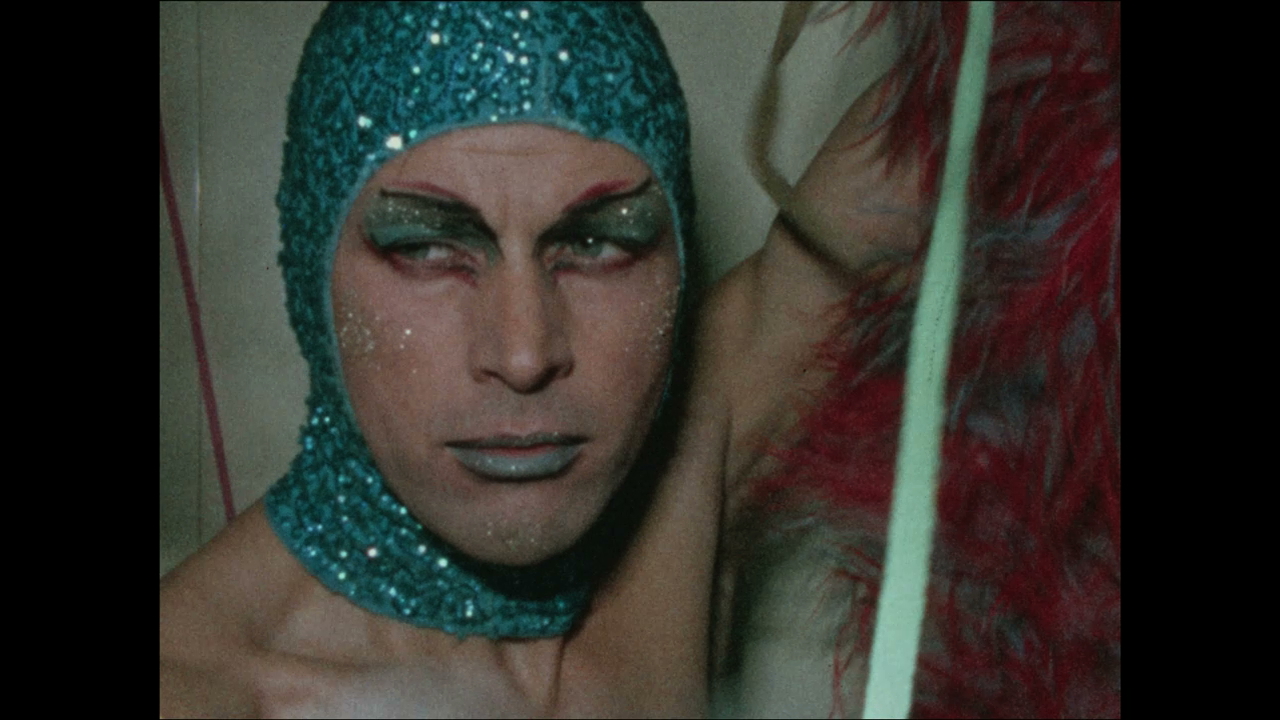 Vienna Home Movie Day 2020 (Virtual)
The Austrian Film Museum presents a special curated program from its own collection. Film amateurs or their partners and companions narrate and comment on the films. The program will be available on our YouTube channel from the 17th – 31st of October 2020.
"HG Produktion" – At the sound studio with Hilde Bezenker
Georg mit Projektor und Tonband ca. 1965, 8mm, black & white, silent, 2 min
Parfumerie Jindra 1962, 8mm, black & white, silent, 7 min
Eine Urlaubsfahrt 1962, 8mm, black & white, silent, 7 min (excerpt)
"In the evenings, when the children fell asleep, I had time to edit our films," Hilde Bezenker remembers. She talks about filmmaking and filming as a shared activity and passion Hilde and her husband Georg had in common. The silent films are narrated by the film amateur at a sound studio during projection.
Stefanie Zingl (AFM) in conversation with Hilde Bezenker
Each Moment is a Bit of Paradise – Films by Franz Mulec
Ein Traum im Frühling 1967, 8mm, color, magnetic sound, 15 min
Bump 1977, 8mm, color, magnetic sound, 7 min
Svetlana 1970, 8mm, color, magnetic sound, 14 min
Franz Mulec (1932–2001) was a dancer and actor by profession, working at the Raimund Theater in Vienna, among other venues. In his spare time, he made films with his friends and was a member of the cine club Klub der Kinoamateure Österreichs (KdKÖ). His films are characterized by vibrant colors and opulence due to both the recurring nature and flower motifs as well as the rollicking parties and frivolous merrymaking that they document and stage. The pure joy of life and a love for people are at the center of his films.
Melanie Konrad (University of Vienna) in conversation with Stefan Mras, a companion of Mulec's
Rudolf Enter, film animator
Zu Besuch bei der Filmfachgruppe ca. 1950, 9.5mm, black & white, silent, 8 min
Die Sterntaler 1986, Super 8, color, magnetic sound, 10 min
Puppentrickfilme – aus der Praxis, für die Praxis 1986, Super 8, color, magnetic sound, 13 min
Rudolf Enter, born in 1927, says he discovered his passion for animated film as a child: at the age of 10 or 12 he began drawing his first movement studies on blank celluloid strips using ink and a pen. At the end of the 1960s, he made his first color drawing films, and a little later, puppet animation films for educational use on behalf of the Austrian Federal Ministry for Education. As this small selection from his extensive oeuvre shows, not only did Rudolf Enter animate films, he also animated people to film.
With an introduction by Vrääth Öhner ( Ludwig Boltzmann Institute for Digital History), in the framework of the FWF research project "Educational Film Practice in Austria"