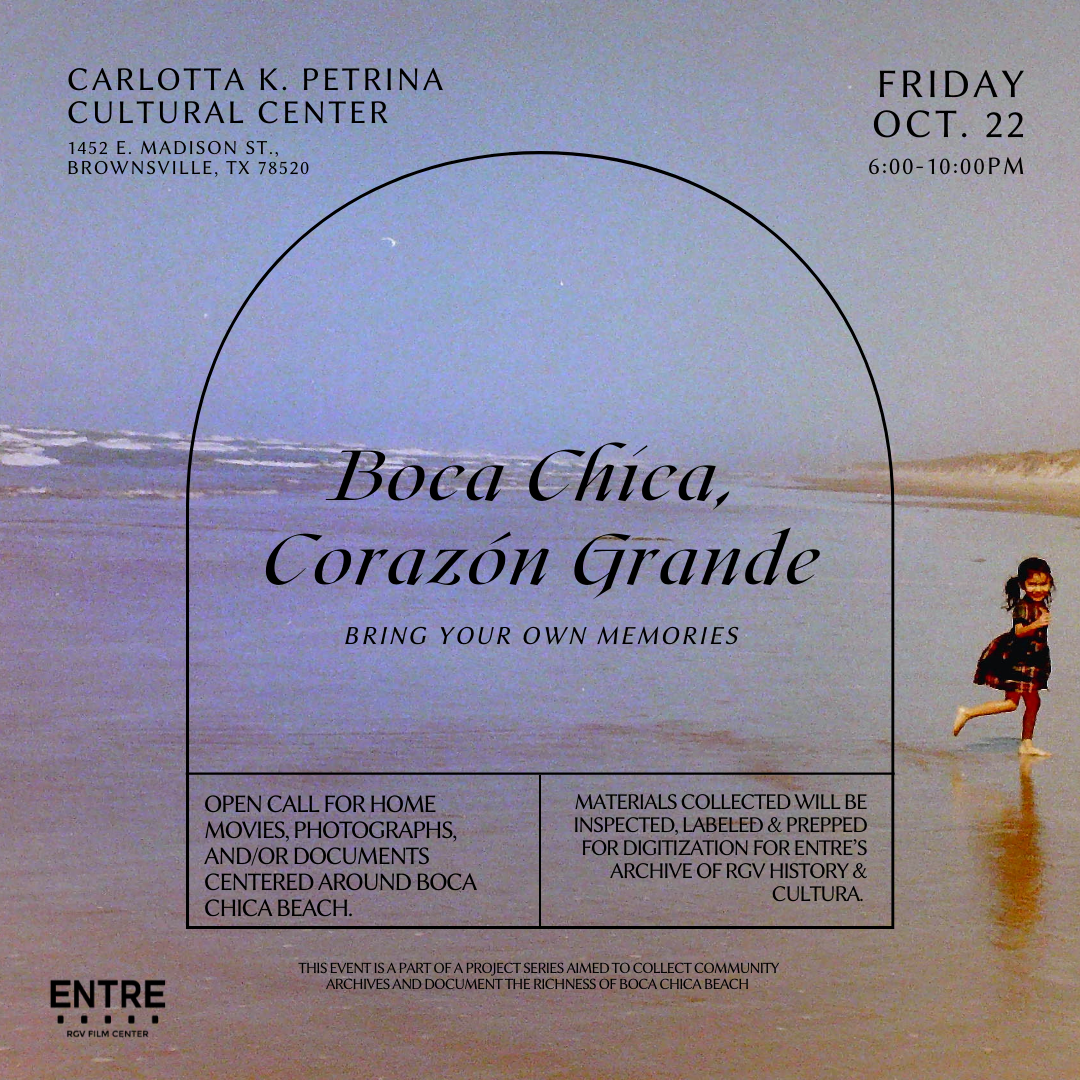 Boca Chica, Corazón Grande is a community archival project facilitated by Mónica Sosa and ENTRE in participation with Home Movie Day. This event is an open call for home movies (16mm, Super 8mm, VHS, Hi-8, MiniDV, etc.), photographs, and/or documents centered around the history, geography and richness of Boca Chica Beach. Collected items will be inspected, labeled and prepped for digitization for ENTRE's archive of RGV history and cultura.
Portions of the collection will be featured as a part of Boca Chica, Corazón Grande happening and exhibited with the consent of community members in Summer 2022.
In an effort to keep folks safe, we will require that all participants wear their masks. Boca Chica, Corazón Grande is an on-going project series and we will be collecting elements through April 2022. Contact Mónica Sosa (monica.a.sosa@gmail.com) or C. Díaz (entrefilmcenter@gmail.com) to schedule a drop-off/pick-up.