HOME MOVIE DAY
New ways of connecting was the overarching theme for Home Movie Day 2020, bringing people together in virtual space to celebrate amateur films and filmmaking. We're continuing to host online events in 2021, while also looking forward to the return of in-person gatherings. You can browse events from the map or list below (use the map-pin icon to customize your view) and click for details and links to film screenings, workshops, and interactive community events happening throughout the year. Most events are online, so you can drop in on a Home Movie Day anywhere in the world. If you'd like to find out how to view and share your own home movies, get in touch with your local HMD event host and explore some of the resources on this site.
If you are interested in hosting a Home Movie Day event, welcome! Get started by reading our How-to Home Movie Day 2020, where you'll find instructions and a link for submitting your event. All of the great HMD resources from years past are still available in the About Home Movie Day section. And if you need more help or aren't sure where to start, write to us at info@centerforhomemovies.org. We're here to support you and help you share your home movies!

Virtual Event
Venice Home Movie Day 2020 – A come Avventura – Death at the Disco
October 31, 2020
Virtual Event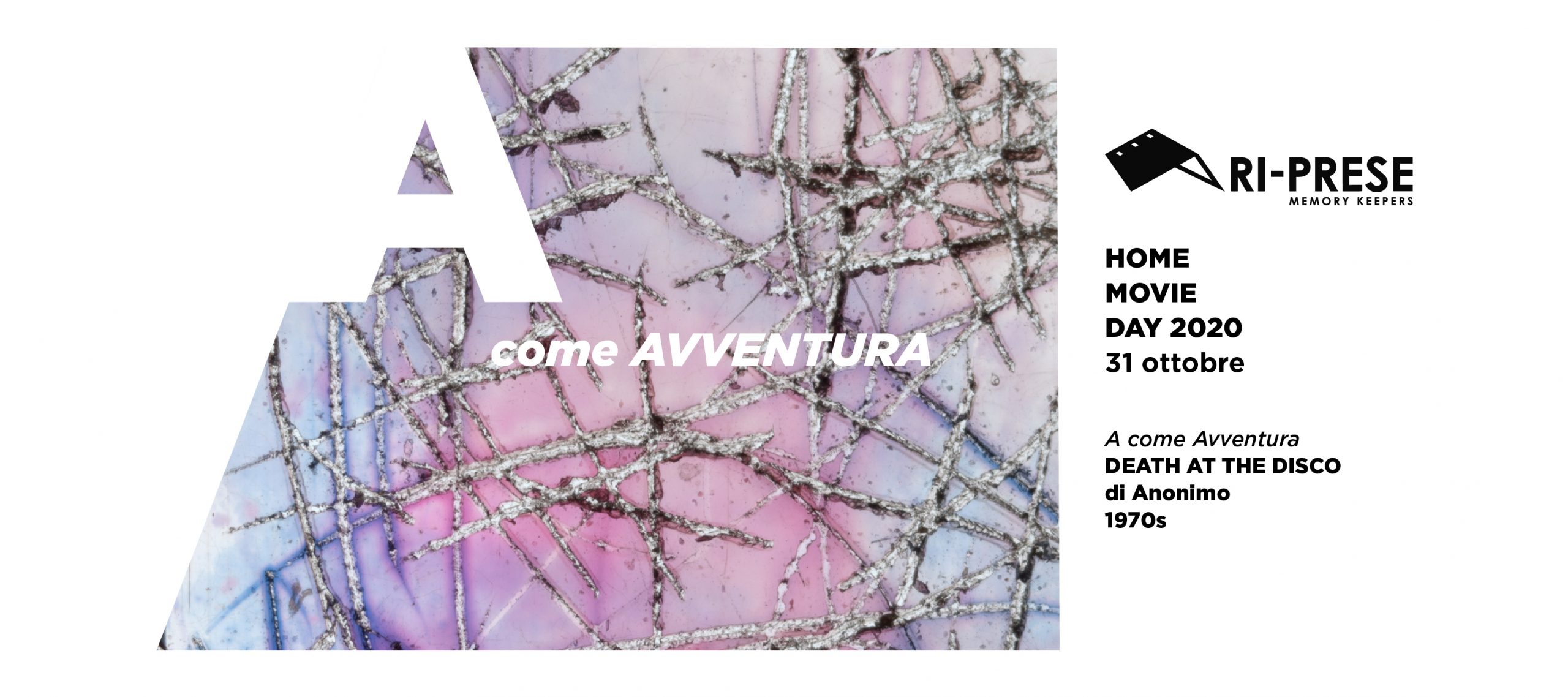 "A like…" is a program of three amateur films, made by different non professional filmmakers in
8mm, 16mm, super8, between the 50s and the 70s, which we selected from our archive to show
them to the public during the Home movie day 2020.
These small home movies will be published by RI-PRESE on our social medias and will be
available to view for 24 hours.
"A like…" is organized by RI-PRESE, a project of preservation of Venice audiovisual memories. It
is our first Home Movie Day and we have decided to start it with the letter A!
"A come…" è un programma di tre film amatoriali, realizzati da diversi cineamatori in 8mm,
16mm, super8, tra gli anni '50 e gli anni '70, che abbiamo selezionato all'interno del nostro
archivio per proporli al pubblico in occasione dell'Home movie day 2020.
Questi piccoli film casalinghi saranno da noi pubblicati sulle nostre pagine social e saranno
disponibili per la visione per 24 ore.
"A come…" è organizzato da RI-PRESE, progetto di salvaguardia delle memorie audiovisive
veneziane. È il nostro primo Home Movie Day e abbiamo deciso di iniziarlo dalla lettera A!
Saturday 31 October
A come Avventura – Death at the disco
by Anonymous – 1970s – super8 – sound
Sci-Fi Thriller / The Death Ray Has Been Stolen! This will result in death, chases and explosions.
Thriller fantascientifico / Il raggio della morte è stato rubato! Questo provocherà morte,
inseguimenti ed esplosioni.