HOME MOVIE DAY 2022
Saturday, October 15th is the "official" HMD date this year, but like last year we welcome events throughout October and beyond – any day can be Home Movie Day! We're continuing to encourage virtual events in 2022, while also welcoming in-person or hybrid gatherings when and where they are safe. We partnered with the Bay Area Video Coalition to produce a how-to guide for hosting virtual events – check it out below!
If you're ready, you can SUBMIT YOUR HOME MOVIE DAY EVENT HERE! Please note that it takes up to 48 hours for your event to appear below once it's submitted, so please check back. And for more info:
You can browse events from the list below (use the square icon to customize your view) and click for details and links to film screenings, workshops, and interactive community events happening throughout the year. Many events are online, so you can drop in on a Home Movie Day anywhere in the world.
If you'd like to find out how to view and share your own home movies, get in touch with your local HMD event host and explore some of the resources on this site.
If you are interested in hosting a Home Movie Day event and need more info, get started by reading our How-to Home Movie Day 2022. All of the great HMD resources from years past are still available in the About Home Movie Day section. And if you need more help or aren't sure where to start, write to us at info@centerforhomemovies.org. We're here to support you and help you share your home movies!

Tennessee Archive of Moving Image and Sound Home Movies Livestream with original scores from Sarah Louise and Jackie Beckey
October 24, 2020 @ 5:00 pm

-

6:30 pm

EDT

Free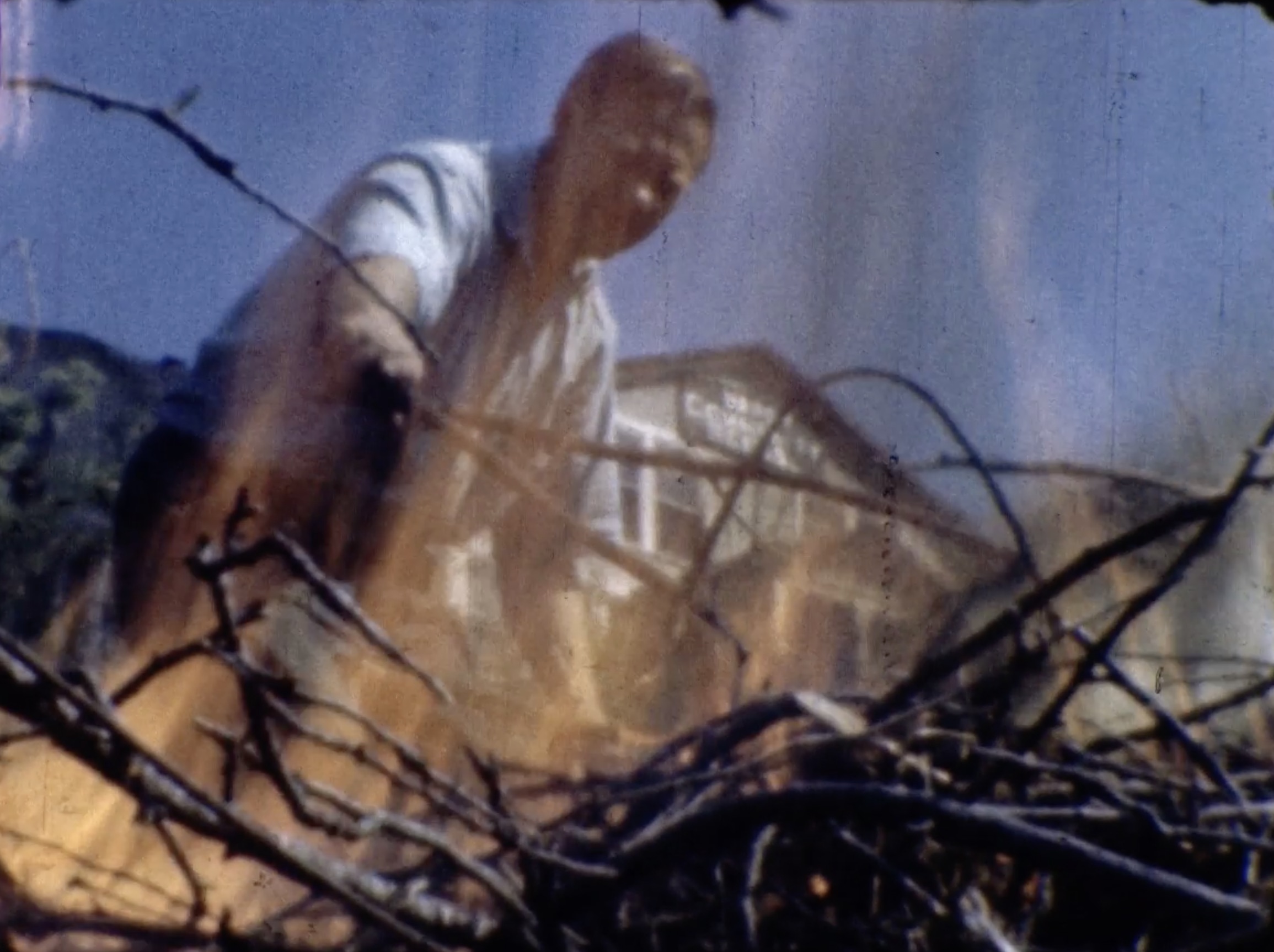 This year, TAMIS will once again participate in Home Movie Day, with a virtual event spotlighting two of our fascinating home movie collections, with original scores composed for the event.
In 1947, Dr. David Swartz shot 22-minutes of 8mm film candidly documenting the lives of the Melungeon community of Vardy, in the mountains of Tennessee. Dr. Swartz's home movies show his neighbors at work and recreation at their homes, as well as around the Vardy Community School, which was founded to provide primary education to children of the multi-racial Melungeon communities in the region.
For this silent film, TAMIS commissioned a score from Sarah Louise Henson, an Asheville, North Carolina-based musician who has been praised for her innovative 12-string guitar playing, both solo and in the duo House and Land with fiddler Sally Anne Morgan. On her latest album for the Thrill Jockey label, Nighttime Birds and Morning Stars, Henson broadens beyond folk forms, turning streams of raw electric guitar into entire oceans of aural texture. Her music mines components of the Appalachian folk music she is steeped in, as well as spiritual jazz, contemporary classical, and new age, while drawing intensely personal inspiration from the natural world. 
In addition to making promotional films and a 1945 live-action version of Snow White and the Seven Dwarfs, Mildred Keister Dennis shot thousands of feet of 16mm home movies in her hometown of Knoxville and the surrounding East Tennessee area. She was particularly fond of filming in the Great Smoky Mountains, often placing her costumed daughter (who also played Snow White) within bucolic mountain landscapes filled with wildflowers and trees. She would then add intertitles and edit the films into short works she would exhibit at various community events.
In 2016, musician and librarian Jackie Beckey was awarded an Artist Residency in the Great Smoky Mountains National Park. As part of her residency, Beckey composed and performed a live score for a film compiled of footage selected from TAMIS's large collection of Smoky Mountain footage. As that was a one-time live event, for Home Movie Day 2020 we invited Beckey to pair some of her music with a 20-minute selection of Mrs. Dennis's films that were not included in the original project.
Jackie Beckey is a musician and film score composer based in Los Angeles. Her work with the bands Brute Heart and Myrrh has drawn attention within the independent music world. She has written and performed original silent film scores for the Walker Art Center in Minneapolis, Empire Drive-In Film Festival in New York, and The Poor Farm in Wisconsin. Recent projects include a Jerome Foundation Travel and Study grant to research Métis fiddle playing in Canada, and an Artist Residency in Great Smoky Mountains National Park.
She currently resides in Los Angeles, where she performs with the psych-rock band Florina and works as a Librarian at The Huntington.
The link for the livestream will be posted soon.