HOME MOVIE DAY 2022
Saturday, October 15th is the "official" HMD date this year, but like last year we welcome events throughout October and beyond – any day can be Home Movie Day! We're continuing to encourage virtual events in 2022, while also welcoming in-person or hybrid gatherings when and where they are safe. We partnered with the Bay Area Video Coalition to produce a how-to guide for hosting virtual events – check it out below!
If you're ready, you can SUBMIT YOUR HOME MOVIE DAY EVENT HERE! Please note that it takes up to 48 hours for your event to appear below once it's submitted, so please check back. And for more info:
You can browse events from the list below (use the square icon to customize your view) and click for details and links to film screenings, workshops, and interactive community events happening throughout the year. Many events are online, so you can drop in on a Home Movie Day anywhere in the world.
If you'd like to find out how to view and share your own home movies, get in touch with your local HMD event host and explore some of the resources on this site.
If you are interested in hosting a Home Movie Day event and need more info, get started by reading our How-to Home Movie Day 2022. All of the great HMD resources from years past are still available in the About Home Movie Day section. And if you need more help or aren't sure where to start, write to us at info@centerforhomemovies.org. We're here to support you and help you share your home movies!

IX Día del Cine Doméstico en Cartagena
October 15, 2022 @ 5:00 pm

-

10:30 pm

CEST

Free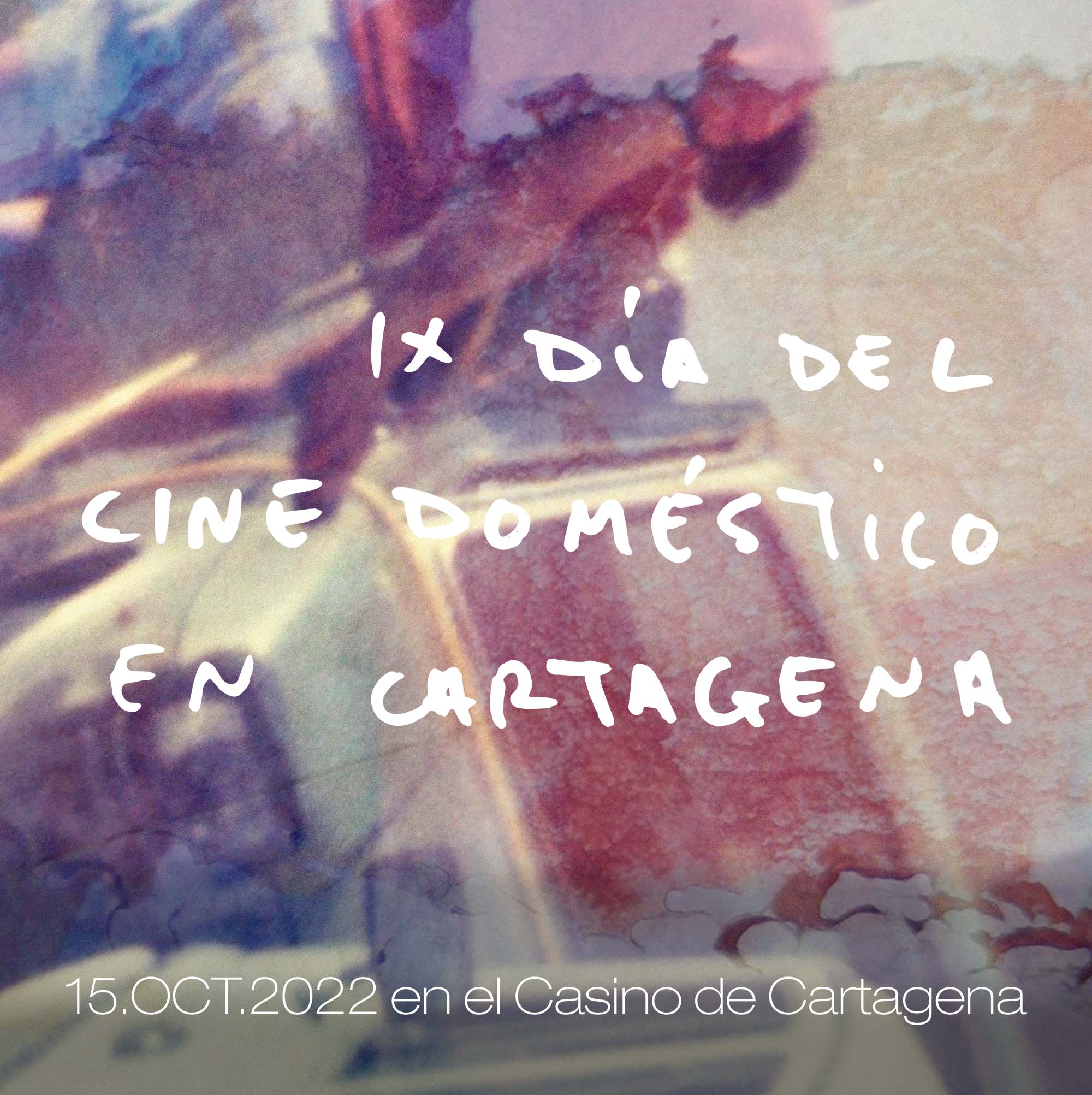 Come this coming Saturday, October 15, to the Cartagena Casino to celebrate Home Movie Day 2022 for which we have prepared various actions that aim to join this international party and raise awareness of the importance of recovering domestic cinema locally.
PROGRAM
From 5 to 8 p.m. /// Film Reception /// at the Cartagena Casino
Bring your family Super8, 8mm or 16mm movies and we'll project them for you so you can enjoy them again.
From 8:00 p.m. to 9:00 p.m. /// Home Cinema Film Preservation Workshop* at the Cartagena Casino
In this workshop you can get to know and learn the working method that we use at Memorias Celuloides to recover home cinema. Film localization, inspection, restoration, digitization, projection and distribution of home cinema as developed in the Celuloides Memories project will be dealt with.
*Necessary registration in the mail info@memoriasceluloides.com
9:00 p.m. to 10:30 p.m./// Sample of films from Cartagena of those recovered by the Memorias Celuloides project ///
These activities are carried out as part of the programming of the Festival Internacional de Cine de Cartagena with the collaboration of the Archivo Municipal de Cartagena and sponsored with the help of the cultural projects program from the Department of Culture of the Cartagena City Council