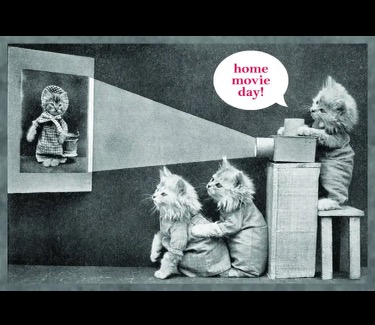 The Opelika Public Library will be hosting (so far as we know) Alabama's first Home Movie Day on Saturday, Oct. 8, 2022, presented by the Opelika Auburn Film Arts (OAFAC).
From 9-11:30, OAFAC's technicians will teach those who bring films the proper methods of keeping and maintaining films. We will clean the films and do what we can to make these archives playable. We will also offer resources for transferring films to a more accessible and less delicate form.
After a lunch break -12:30 – Dr. Andrea Kelley, Associate Professor in Media Studies at Auburn University, will offer a brief introduction to the event.
After that we'll show as many films as we can before 5:00. Depending on the community response, we may have to limit time so everyone can get a glimpse of their films.
OAFAC is choosing to focus on reel-to-reel films for our first go at this event. We will have a 16 mm projector, an 8mm projector, and a Super 8 projector. We will introduce VHS and other media at future events.