HOME MOVIE DAY 2020
New ways of connecting-that is the overarching theme for Home Movie Day 2020, bringing people together in virtual space to celebrate amateur films and filmmaking. If you came here to watch home movies, welcome! You can browse events from the map or list below (use the map-pin icon to customize your view) and click for details and links to film screenings, workshops, and interactive community events happening throughout the month of October and beyond. Most events are online, so you can drop in on a Home Movie Day anywhere in the world. If you'd like to find out how to view and share your own home movies, get in touch with your local HMD event host and explore some of the resources on this site.
If you are interested in hosting a Home Movie Day event, welcome! Get started by reading our How-to Home Movie Day 2020, where you'll find instructions and a link for submitting your event. All of the great HMD resources from years past are still available in the About Home Movie Day section. And if you need more help or aren't sure where to start, write to us at info@centerforhomemovies.org. We're here to support you and help you share your home movies!

Virtual Event
Home Movie Day México
October 24

-

October 25

Virtual Event

Free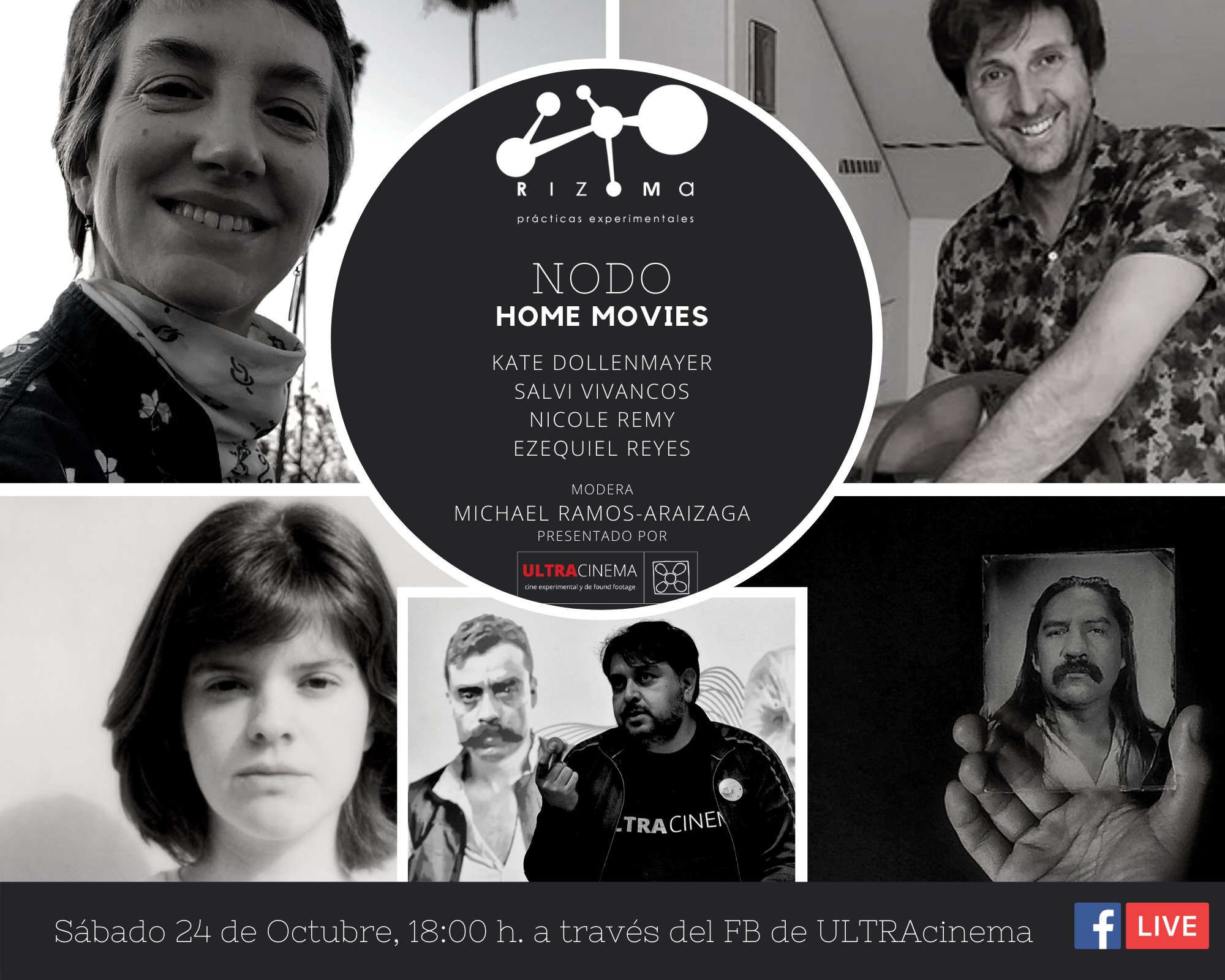 Celebración del Día Internacional del Cine Casero a la Mexicana!!
La celebración del Día Internacional del Cine Casero desde México se llevará a cabo los días 24 y 25 de octubre.
En colaboración con el Festival ULTRAcinema realizaremos un conversatorio sobre la importancia que las películas caseras tienen para la historia de los cines nacionales y para la producción de nuevos trabajos audiovisuales.
Con la presencia de Kate Dollemayer, Salvi Vivancos, Nicole Remy y Ezequiel Reyes.
Sábado 24 de Octubre
18 h (UTC-5)
ULTRAcinema Facebook Live
El Domingo 25, a través de http://xool.x10.mx/, exhibiremos una selección de películas caseras de la colección del Archivo Reyes. Esta selección estará disponible todo el día.
Ese mismo domingo, a las 12 pm (UTC-5) en el Facebook de ULTRAcinema conversaremos con el Mtro. Antonio Bunt, candidato a Doctor por la Université du Québec à Montréal, sobre su proyecto de utilización de películas caseras, El Final de la Infancia.
*******
The celebration of the Home Movie Day from Mexico will take place on October 24 and 25.
In collaboration with the ULTRAcinema Festival, we will hold a discussion about the importance of home movies for the history of national cinemas and for the production of new audiovisual works.
With the presence of Kate Dollemayer, Salvi Vivancos, Nicole Remy and Ezequiel Reyes.
Saturday October 24
18 h (UTC-5)
ULTRAcinema Facebook Live
On Sunday 25th, through http://xool.x10.mx/, we will stream a selection of home movies from the Reyes Archive collection. This selection will be available all day.
That same Sunday, at 12 pm (UTC-5) on ULTRAcinema's Facebook page we will talk with Antonio Bunt, PhD candidate from the Université du Québec à Montréal, on his project to use home movies, The End of Childhood.
Related Events