HOME MOVIE DAY 2022
Saturday, October 15th is the "official" HMD date this year, but like last year we welcome events throughout October and beyond – any day can be Home Movie Day! We're continuing to encourage virtual events in 2022, while also welcoming in-person or hybrid gatherings when and where they are safe. We partnered with the Bay Area Video Coalition to produce a how-to guide for hosting virtual events – check it out below!
If you're ready, you can SUBMIT YOUR HOME MOVIE DAY EVENT HERE! Please note that it takes up to 48 hours for your event to appear below once it's submitted, so please check back. And for more info:
You can browse events from the list below (use the square icon to customize your view) and click for details and links to film screenings, workshops, and interactive community events happening throughout the year. Many events are online, so you can drop in on a Home Movie Day anywhere in the world.
If you'd like to find out how to view and share your own home movies, get in touch with your local HMD event host and explore some of the resources on this site.
If you are interested in hosting a Home Movie Day event and need more info, get started by reading our How-to Home Movie Day 2022. All of the great HMD resources from years past are still available in the About Home Movie Day section. And if you need more help or aren't sure where to start, write to us at info@centerforhomemovies.org. We're here to support you and help you share your home movies!

Bologna Home Movie Day 2020 – Archivio Aperto XIII
October 24, 2020

-

December 6, 2020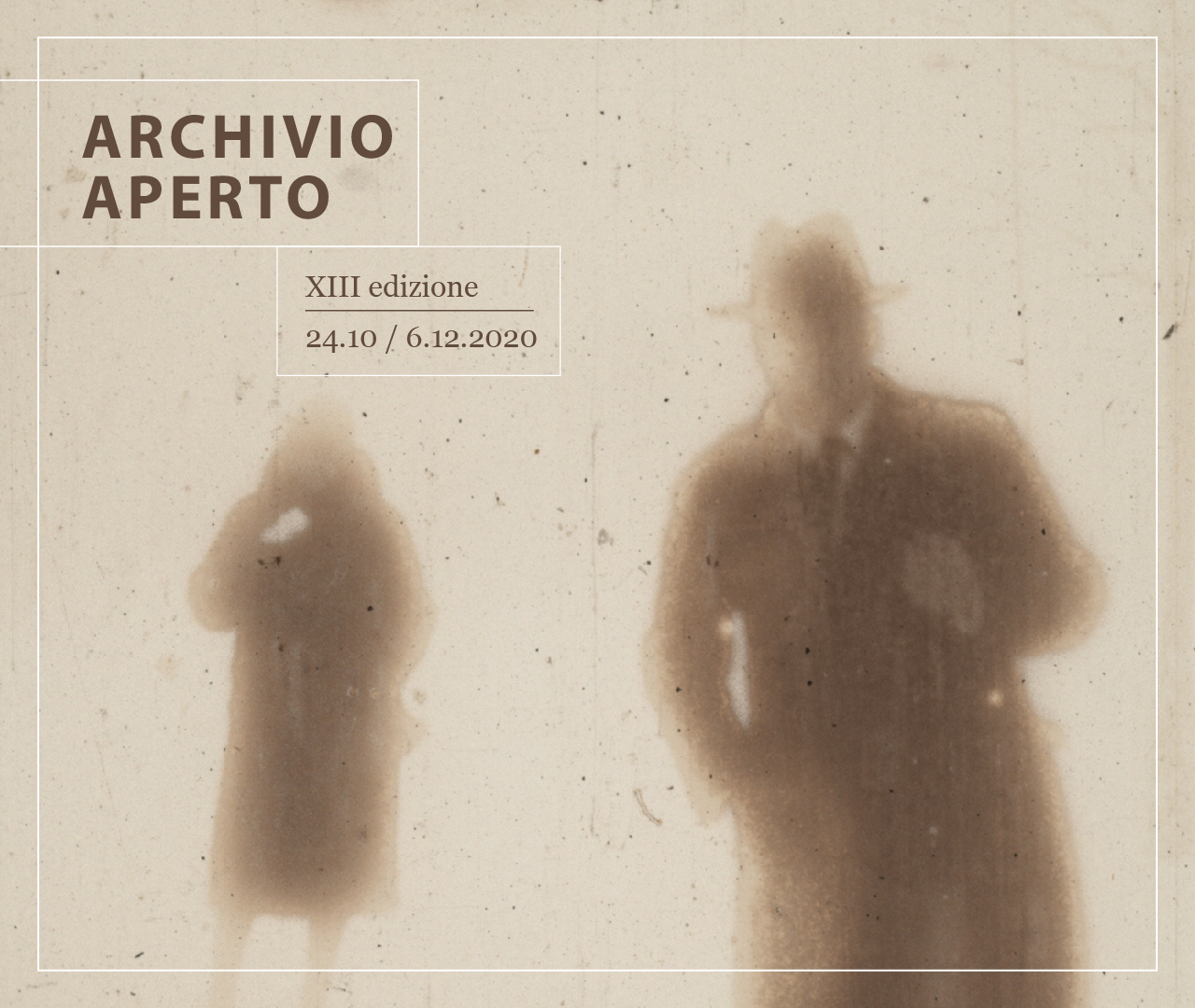 Amateur cinema celebration, in its forms of sperimentation and family memories, medium length films and special unreleased material, boundless works and tiny excerpts, it finds large space within Archivio Aperto (Open Archive), this year at its XIII edition – exclusively virtul and online. An impetuous programme which starts on October 24-25 and only ends early in December, proposing a multifaceted gaze upon the film-amateur phenomenon. Within its boundaries, a rich sequence of meeetings with experts and guests, and films shows, tie with one another, gathered in categories: Arte & Experimental Cinema, for those who most dared in amateur cinema, Archive Bites – far more than an amount of odds and ends – and then comes the section dedicated to writer Gianni Rodari and his course throughout a school in Reggio Emilia, Recycled Cinema and Archive Docs – focusing on films, more or less contemporary, which make and made use of material from private archive.
In particular, October, Sunday 25, a multitude of events converge, brilliantly enriching the festival and amateur cinema itself. David Perlov's Diary is at the center of a section dedicated to this Israeli filmmaker's work, linking theme-wise with Jonas Mekas's and Boris Lehman's works, yet protagonist in the previous editions. The Cine-Eccentrici category, a news in the programme, sheds some light on the grotesque, imaginative and unpredictable work by Mauro Mingardi, amateur from Bologna with professional wit and refined ingenuity. Six films, among which Vita d'artista, are made available to the public. Finally, the Fantastic Stories by Robert Niosi & Co., the Italian-American amatuer who, between the late Sixties and 1971, shoots with his crew-gang excellent parodies, revealing a peculiar penchant for animation and visual effects.
On Sunday, October 25, in addition to that, at 4 pm (local time), will take place the usual tour to Home Movies – Archivio Nazionale del Film di Famiglia and the meeting with those who have dealt (and worried) with the preservation of the film, memory, historical and cultural heritage of amateur and private cinema in Italy. The archive door will be opened virtually online. As all events in the festival, this will be freely accessible as well, and, as almost all events, available worldwide.
La celebrazione del cinema amatoriale, nelle sue declinazioni di sperimentalismo e ricordi di famiglia, mediometraggi di finzione e inediti speciali, opere sconfinate e piccoli brani, trova ampio sfogo ad Archivio Aperto, quest'anno alla sua XII edizione – esclusivamente virtuale. Un programma impetuoso che ha inizio il fine settimana del 24-25 ottobre e si esaurisce soltanto a dicembre, proponendo uno sguardo poliedrico sul fenomeno dell'amatorialità. Al suo interno si riannodano in una ricca sequela incontri con esperti e ospiti e visioni di film, raggruppati in sezioni: Art & Experimental Cinema, per chi ha più ha osato nel cinedilettantismo, Archive Bites – ben più di una sommatoria di pillole e florilegi – e poi la sezione dedicata a Gianni Rodari e il suo percorso in una scuola di Reggio Emilia, il Recycled Cinema e Archive Docs – incentrati su film, contemporanei e non, che fanno e hanno fatto ampio uso di materiale dagli archivi privati.
In particolare, domenica 25 ottobre convergono uno stuolo di eventi che impreziosiscono in modo scintillante il festival e il cinema amatoriale. Diary di David Perlov è al centro di una sezione propria e dedicata a quest'opera del cineasta israeliano, che si riaggancia tematicamente alle opere di Jonas Mekas e Boris Lehman, già protagonisti delle scorse edizioni. La categoria Cine-Eccentrici, novità del palinsesto, porta inoltre alla luce le opere grottesche, fantasiose e imprevedibili di Mauro Mingardi, cineamatore bolognese dall'arguzia professionale e dalla fine inventiva. Sei film, tra cui Vita d'artista, vengono resi disponibili per il pubblico. Infine, le Fantastic Stories di Robert Niosi & Co., il cineamatore italo-americano che, tra la seconda metà degli Anni Sessanta e il 1971, gira con la sua troupe-combriccola di amici parodie eccellenti dimostrando una peculiare inclinazione per l'animazione e gli effetti visivi.
Proprio domenica 25 ottobre, inoltre, alle ore 16 (ora locale), avrà luogo la consueta visita ai locali di Home Movies – Archivio Nazionale del Film di Famiglia e l'incontro con coloro che da anni si (pre)occupano di preservare il patrimonio filmico, storico, mnemonico e culturale del cinema amatoriale e privato in Italia. Le porte dell'archivio saranno aperte in modo virtuale. Come tutti gli altri eventi del festival, anche questo contenuto sarà liberamente accessibile e, come quasi tutti, disponibile globalmente.