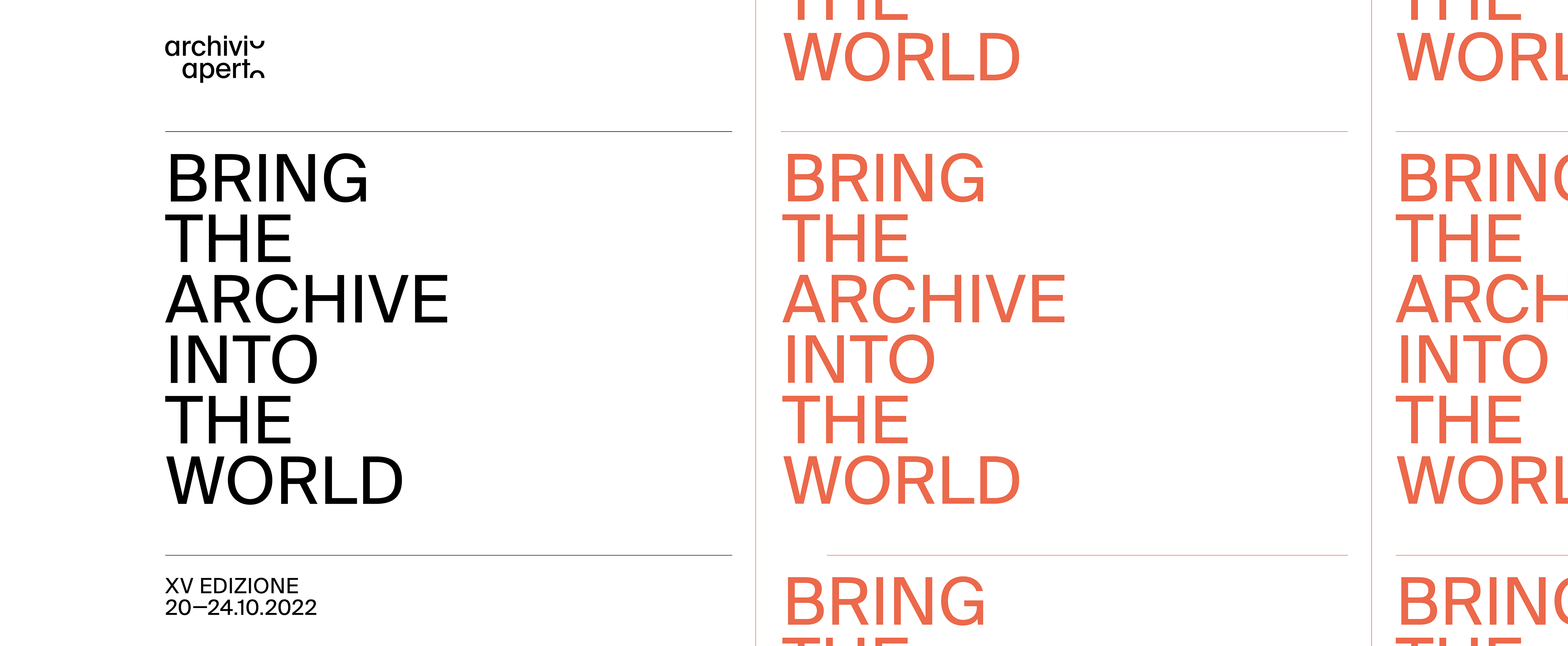 Archivio Aperto is a film festival organised by Home Movies — Archivio Nazionale del Film di Famiglia of Bologna dedicated to the rediscovery of private, diaristic, family, experimental, amateur audiovisual heritage and to the contemporary reuse of unpublished and unofficial film archives. The 15th edition of Archivio Aperto (20-24oct) opens the first Italian competition
dedicated to contemporary international found footage works, Bring the Archive into the World. In the year in which the centenary of the birth of amateur formats is being celebrated all over the world, Archivio Aperto organized some special events, starting from the Home Movie Day (15oct) and the World premiere of the film 9 1/2 – 100 years, 6 continents, 22 film archives/collections (https://www.archivioaperto.it/evento/9-1-2-home-movie-day/), a montage film featuring 9.5mm amateur films from around the globe. Another special program dedicated to the centenary of the small gauge format will be present during the all night of 23 october on the tv broadcasting RAI 3 (Program Fuori Orario): a selection of 9,5mm from Archivio Home Movies called Il cinema cerca casa (https://www.archivioaperto.it/evento/il-cinema-cerca-casa/).
The composite program program of Archivio Aperto, rich in sections, and events, includes the Italian premiere screening of Terra Femme by Courtney Stephens – https://www.archivioaperto.it/evento/opening-film-terra-femme/ – and the screening of Les Années Super8 by Annie Ernaux and David Ernaux-Briot, with the presence of the writer.
The complete program of the festival is available on www.archivioaperto.it