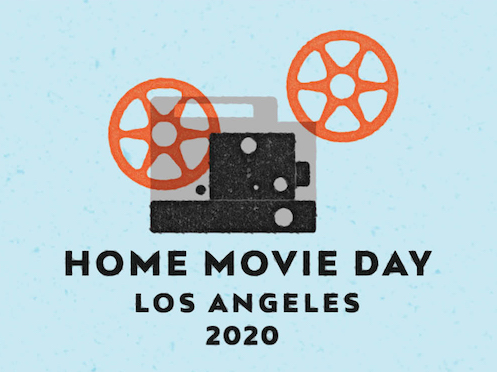 This year, we're putting the "home" back into home movies with the 18th Annual Los Angeles Home Movie Day, which will be online for the first time as part of the virtual Los Angeles Archives Bazaar, presented by L.A. as Subject and the USC Libraries.
The live streaming event will consist of materials curated from a diverse array of Los Angeles cultural institutions, as well as reels collected from Angelenos in advance. Organized by regional archivists and presented in conjunction with the Center for Home Movies, this fun, free and safe local event will be one of many beamed across the world on Home Movie Day on October 17th.
We encourage you to submit your 8mm, Super 8, 16mm home movies by Sunday, September 20 to have them digitized for free, with priority for first-time Home Movie Day participants. If your film has already been digitized, please submit no later than Wednesday, September 30. There will be participatory games and prize giveaways, as well as other surprises. Participation is free for those contributing material as well as those who just want to watch—and we encourage you to ask us about how to keep your own home movies safe for future generations.
and RSVP to watch the event HERE!
Special thanks to our digitization sponsor Pro8mm!