HOME MOVIE DAY 2022
Saturday, October 15th is the "official" HMD date this year, but like last year we welcome events throughout October and beyond – any day can be Home Movie Day! We're continuing to encourage virtual events in 2022, while also welcoming in-person or hybrid gatherings when and where they are safe. We partnered with the Bay Area Video Coalition to produce a how-to guide for hosting virtual events – check it out below!
If you're ready, you can SUBMIT YOUR HOME MOVIE DAY EVENT HERE! Please note that it takes up to 48 hours for your event to appear below once it's submitted, so please check back. And for more info:
You can browse events from the list below (use the square icon to customize your view) and click for details and links to film screenings, workshops, and interactive community events happening throughout the year. Many events are online, so you can drop in on a Home Movie Day anywhere in the world.
If you'd like to find out how to view and share your own home movies, get in touch with your local HMD event host and explore some of the resources on this site.
If you are interested in hosting a Home Movie Day event and need more info, get started by reading our How-to Home Movie Day 2022. All of the great HMD resources from years past are still available in the About Home Movie Day section. And if you need more help or aren't sure where to start, write to us at info@centerforhomemovies.org. We're here to support you and help you share your home movies!

Home Movie Day, Palm Springs at Modernism Week
April 15, 2021

-

May 31, 2021

15.00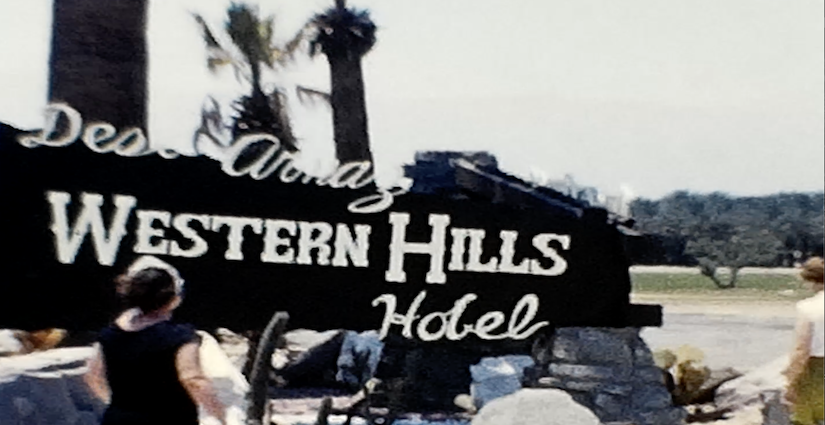 Traveling Through Time with Obsolete Media: See rare Palm Springs footage! Join home movie experts/collectors and Palm Springs residents Melissa Dollman and Devin Orgeron in their living room where they will take viewers on a guided tour of amateur films shot in and around the region (1940s-1970s).
See footage of important and long-gone desert landmarks and events like the original Bullocks on Palm Canyon, Higgins Ladd Hardware, The Desert Circus, El Mirador, Thunderbird Country Club in Rancho Mirage, and Desi Arnaz's Western Hills Hotel in Indian Wells.
Follow these midcentury amateur cinematographers as they document Movieland Wax Museum, Calico Ghost Town, Santa's Village, Solvang, Las Vegas at night, and much, much more.
BONUS: Learn about Home Movie Day, Palm Springs, an annual celebration of all things 8mm, Super 8, and 16mm hosted by Melissa and Devin who invite you to go digging and bring your own home movies (found, borrowed, purloined) for inspection and projection ON ORIGINAL MECHANICAL EQUIPMENT.