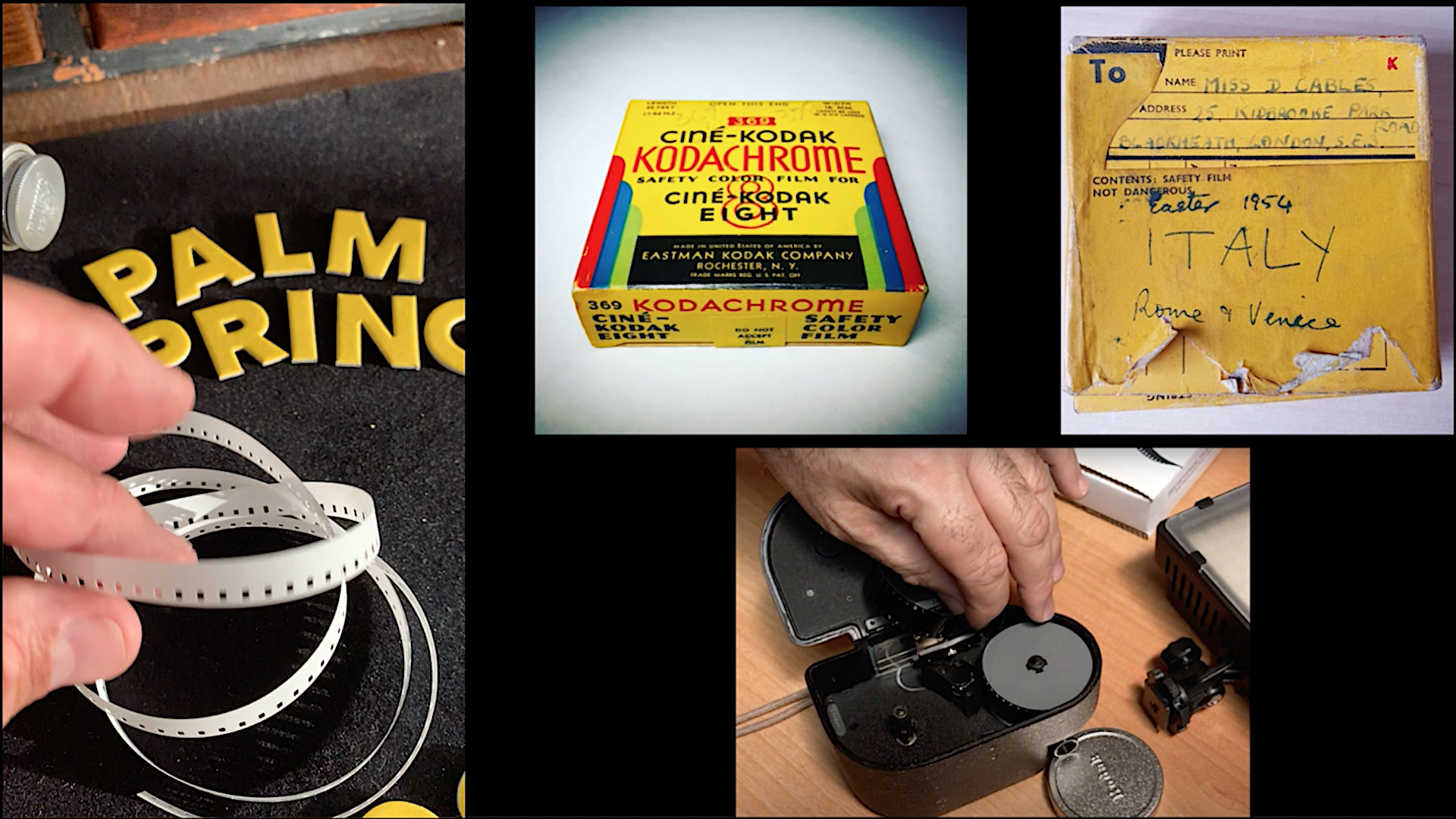 Home Movie Day is an international annual celebration of all things 8mm, Super 8, and 16mm (https://www.centerforhomemovies.org/hmd/). Our events in Palm Springs coincide with Modernism Week, in part, because this audience understands and appreciates the concept of preservation and is interested in our shared cultural heritage.
We invite you to go digging and bring your own home movies (found, borrowed, purloined) for inspection and projection ON ORIGINAL MECHANICAL EQUIPMENT. Trained volunteers will handle your films and give pointers on how to keep them, where to transfer them, etc. Films will be handled and shown on a first-come-first-served basis and we ENCOURAGE audience participation (film guardians are free to narrate to the best of their ability and the audience will help identify places, cars, buildings, and/or years). This is a family-friendly event and you don't need to bring films to have fun! Play Home Movie Day Bingo for valuable-ish and locally-donated prizes. This event is FREE, but please register so we can gauge participation and estimate the number of films we will be able to handle. Now, go digging!
Resources (http://bit.ly/3uy7PR7). (NOTE: see Things to Know for more on bringing films).
Come and go as you please during the 3 hours: film handling on a first come first served basis. Your Home Movie Day hosts, local residents and film experts Melissa Dollman and Devin Orgeron (both of Palm Springs-based Deserted Films), will also screen a variety of amateur film clips shot in and around Palm Springs.
Free, ticketed event: https://go.modtix.com/f/f23/home-movie?date=2023-02-25