HOME MOVIE DAY 2022
Saturday, October 15th is the "official" HMD date this year, but like last year we welcome events throughout October and beyond – any day can be Home Movie Day! We're continuing to encourage virtual events in 2022, while also welcoming in-person or hybrid gatherings when and where they are safe. We partnered with the Bay Area Video Coalition to produce a how-to guide for hosting virtual events – check it out below!
If you're ready, you can SUBMIT YOUR HOME MOVIE DAY EVENT HERE! Please note that it takes up to 48 hours for your event to appear below once it's submitted, so please check back. And for more info:
You can browse events from the list below (use the square icon to customize your view) and click for details and links to film screenings, workshops, and interactive community events happening throughout the year. Many events are online, so you can drop in on a Home Movie Day anywhere in the world.
If you'd like to find out how to view and share your own home movies, get in touch with your local HMD event host and explore some of the resources on this site.
If you are interested in hosting a Home Movie Day event and need more info, get started by reading our How-to Home Movie Day 2022. All of the great HMD resources from years past are still available in the About Home Movie Day section. And if you need more help or aren't sure where to start, write to us at info@centerforhomemovies.org. We're here to support you and help you share your home movies!

Home Movie Day / MalatestaShort Film Festival
October 30, 2022 @ 10:00 am

-

6:00 pm

CET

Free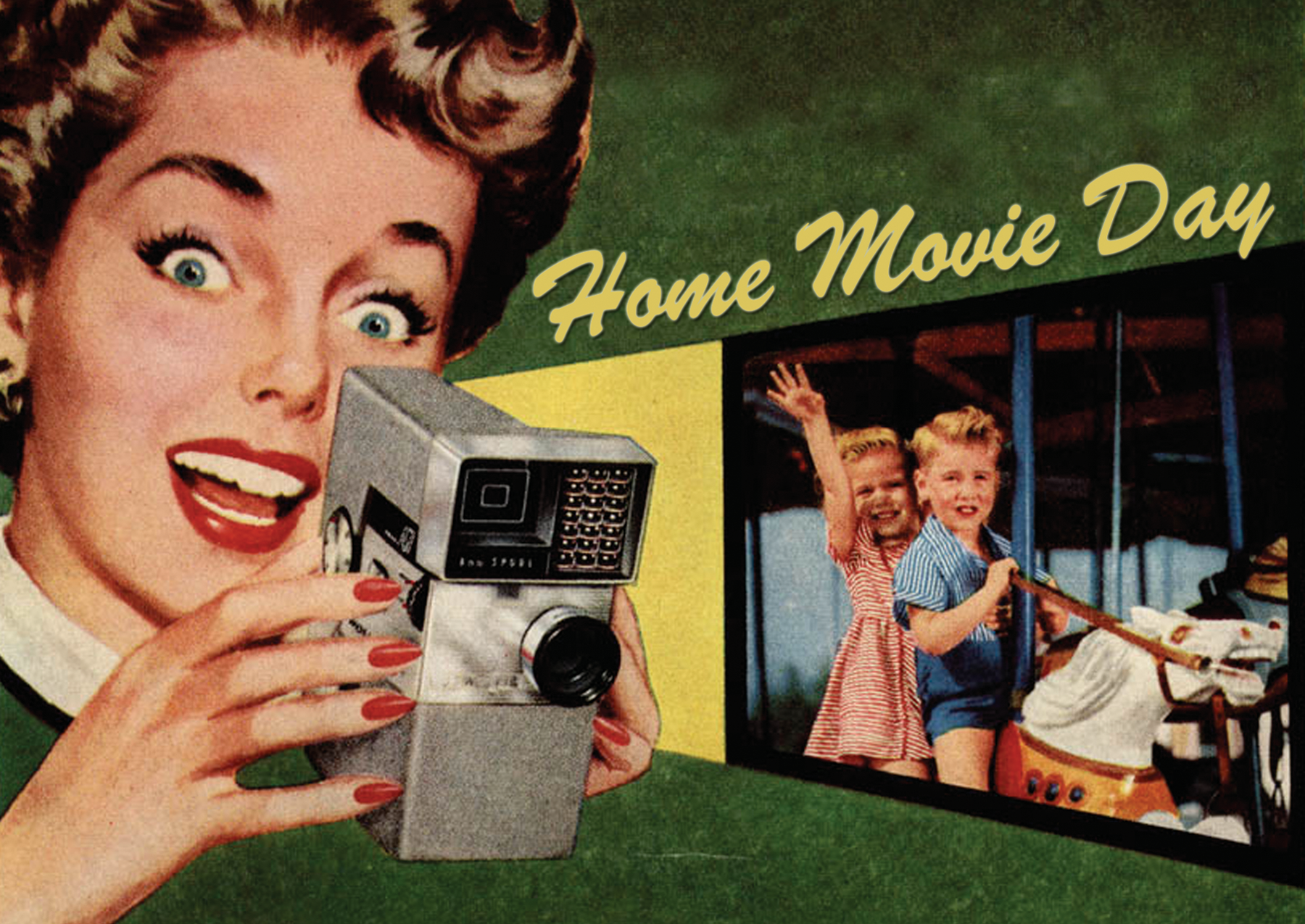 The MalatestaShort Film Festival, in its 6th edition called "Cinema Bazàr", in collaboration with the association Re-framing home movies and FAI (the National Trust for Italy), joins the celebrations for the international day of amateur films and filmmaking. There is going to be a special initiative in Cesena involving screenings, guided tours, and most importantly research on home movies and archive films from Cesena.
The call: bring us your home movies and archive films about our territory!
Do you have old films, home movies in the attic, old videos about Cesena and its territory, and more? Do you have a small archive of home movies (even just one film)?
Bring your 8mm, Super 8, 16mm, 9.5mm Pathé baby (and also mini dv, vhs, Hi8) films in order to assess their state of conservation, watch them together or simply ask us how to digitize them.
When?
Sunday, October 30, in Cesena, Biblioteca Malatestiana (Malatestiana Library)
If you have any questions, if you would like to let us know which films you have or simply tell us that you will be there, contact us at:
malatestashort@gmail.com
www.malatestashortfilmfestival.com
We are going to screen some of the movies brought by you during the day, together with selected films that have already been digitized by the associations partners of the initiative, to demonstrate how these ephemeral fragments can be fundamental to learn and reconstruct the way people used to live, how some places looked before their transformation, and how the way we relate to others or the way we represent ourselves in society have changed.
The day is going to end with the screenings of the "Archive Films", category in competition at the 6th edition of MalatestaShort Film Festival. It is going to be possible to participate in guided tours of the complex of San Francesco and the Biblioteca Malatestiana, curated by FAI.
Program of the Home Movie Day – Cesena, October 30, 2022
Closing day of the MalatestaShort Film Festival, 6th edition
Where: Sala Lignea, Biblioteca Malatestiana
10:30am – "Archive Films", international competition
A conversation about archive films, to let the audience know this type of works.
Followed by: screening of the films in competition
The films are screened in their original language with Italian subtitles
"Bizarre Audios", by Diego Akel, 2022, Brazil, 8'10
"Lo chiamavano Cargo" ("His Name Was Cargo"), by Marco Signoretti, 2021, Italy, 17'29
"The Golden Age", by Hannah Hamalian, 2021, United States, 11'06
"The End Before Me", by Inês Luís, 2022, Portugal, 30'
"Mirabilia Urbis", by Milo Adami, 2019, Italy, 22'
"Music Through My Life", by Gyt? Žygelyt?, 2022, Lithuania, 2'58
"Death Archives No. 6", by Brian Ratigan, 2021, United States, 2'30
"Terra dei padri", by Francesco di Gioia, 2021, Italy, 11'24
https://www.facebook.com/MalatestaShort