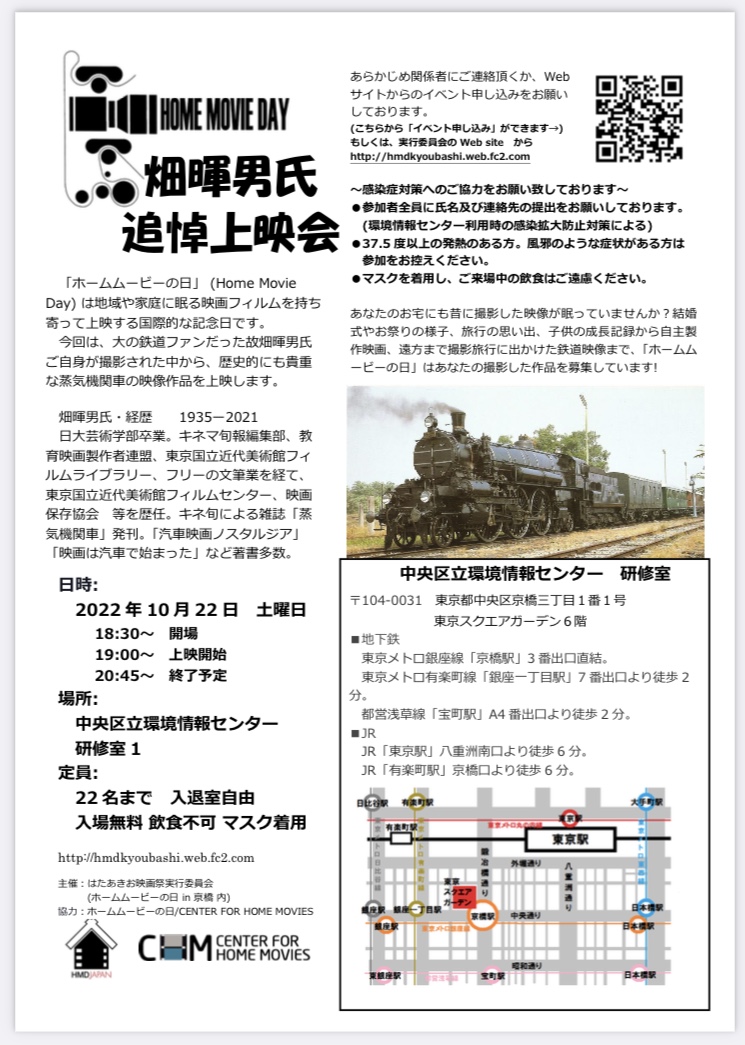 Mr. Akio Hata (1935.05.05-2021.01.28)
A graduate of Nihon University College of Art, Mr. Hata started his professional career at Kinema Junpo Editorial Department, Association of Educational Film Producers (predecessor of Japan Association of Audiovisual Producers). And the Film Library of The National Museum of Modern Art, Tokyo (predecessor of the National Film Center).
After working as a freelance writer, he joined the National Film Center of the National Museum of Modern Art, Tokyo, and the Film Preservation Society.
At the Film Library, he engaged in the repatriation project which has had returned thousands of flammable Japanese films confiscated by the United States during the occupation.
During his freelance writing career, he traveled around Europe, made many short documentary films about the railroads. and edited monthly journal Steam Locomotive.
He is the author of many books, which include The Movie Began on the Train, German Steam Locomotives, as well as the editor of Encyclopedia of American Cinema of the 20th Century.
We are planning a memorial screening for Mr. Akio Hata, whose achievements have greatly contributed to film communities in Japan.