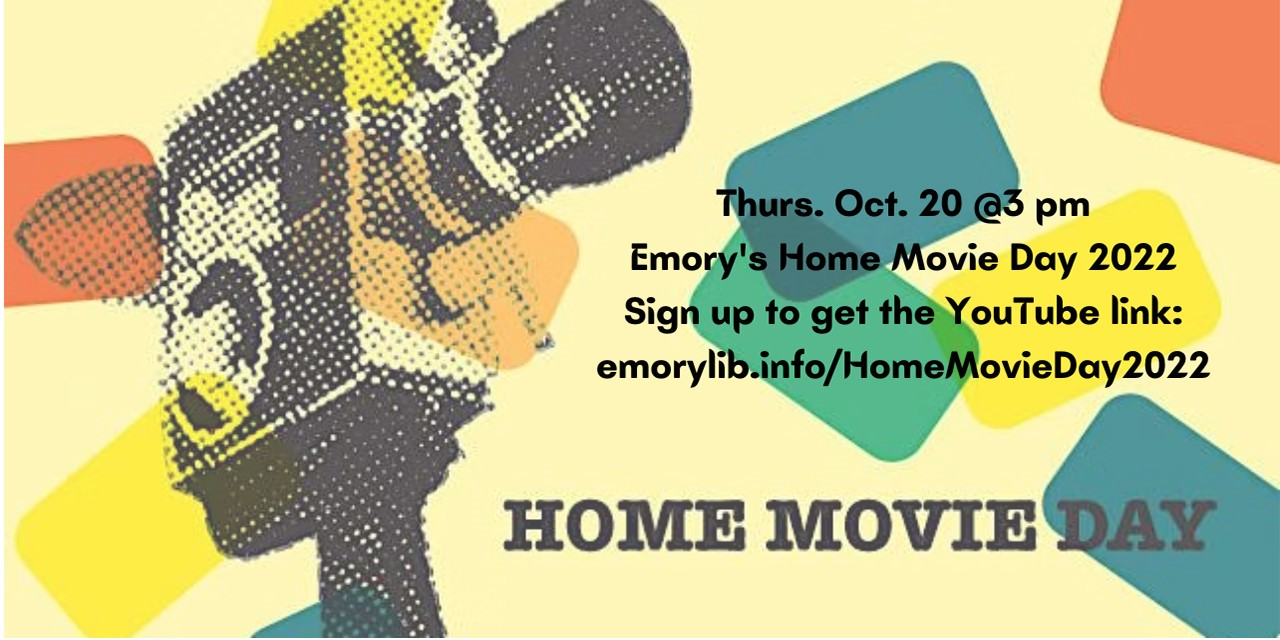 We're excited to be (virtually) hosting Emory University's second Home Movie Day!
This online event is an opportunity to explore interesting films from Emory's collections, consider film as a window into community history, and learn about the work of film preservation.
The program will feature Emory Libraries audiovisual conservator Nina Rao and Rose Library senior collections archivist Laura Starratt, who will share film clips from the Rose Library's William Levi Dawson and James Vinson Carmichael papers as well as tips on how to care for home movies.
Learn more and register at http://emorylib.info/HomeMovieDay2022 to receive the YouTube link.