HOME MOVIE DAY 2021
Saturday, October 16th is the "official" HMD date this year, but like last year we welcome events throughout October and beyond – any day can be Home Movie Day! We're continuing to encourage virtual events in 2021, while also looking forward to the return of some in-person or hybrid gatherings when and where they are safe.
If you're ready, you can SUBMIT YOUR HOME MOVIE DAY EVENT HERE! Please note that it takes up to 24 hours for your event to appear below once it's submitted, so please check back. And for more info:
You can browse events from the list below (use the square icon to customize your view) and click for details and links to film screenings, workshops, and interactive community events happening throughout the year. Many events are online, so you can drop in on a Home Movie Day anywhere in the world.
If you'd like to find out how to view and share your own home movies, get in touch with your local HMD event host and explore some of the resources on this site.
If you are interested in hosting a Home Movie Day event, get started by reading our How-to Home Movie Day 2021, where you'll find instructions and a link for submitting your event. All of the great HMD resources from years past are still available in the About Home Movie Day section. And if you need more help or aren't sure where to start, write to us at info@centerforhomemovies.org. We're here to support you and help you share your home movies!

Virtual Event
The Film-Maker Arthur H. Smith
October 10, 2020 @ 8:00 pm

-

9:30 pm

EDT

Virtual Event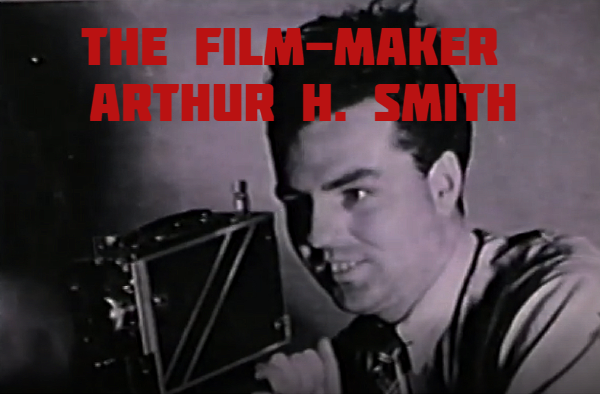 Arthur H. Smith (1909-2000) was an industrial filmmaker for the Bell System in California who also made films as a hobby his entire life, including dramatic thrillers, personal documentaries, and home movies. His collection was donated to the Center for Home Movies after his death and is now held at the Library of Congress. The Film-Maker Arthur H. Smith is a career-spanning look at some of his finest moments.
.
Introduced by film historian and archivist Andy Uhrich of Washington University in St. Louis and live chat.
Featuring:
Memories on Film (1979)
Signs of the Times (1939)
Streetcar to Heaven (1946)
The Mirror (1950)
Tense Moment trailer (1953)
Blanche's Recital [excerpt] (1977)
Dolls We Love (1982)