Sunday, October 25th
1:00pm-3:00pm
Baltimore Museum of Art
Woodward Gallery
10 Art Museum Dr, Baltimore, MD 21218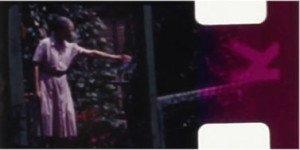 About Home Movie Day:
Home Movie Day is a celebration of amateur films and filmmaking held annually at many local venues worldwide. Home Movie Day events provide the opportunity for individuals and families to see and share their own home movies with an audience of their community, and to see their neighbors' in turn. It's a chance to discover why to care about these films and to learn how best to care for them.
Film/video formats: 8mm, Super 8, 16mm, VHS, DVD, digital video
Contact: Dwight Swanson (dwswan@gmail.com)
This year's Baltimore Home Movie Day is being hosted by the Baltimore Museum of Art as part of their opening celebration for their new exhibit "Imagining Home" and the new Center for People & Art. There will be activities going on throughout the museum all day. As always, admission to the museum is free.
Home Movie Day will be in the Woodward Gallery of English Sporting Art. [Museum map]
For questions about the submission process and the screening, please contact jbraiterman@artbma.org.